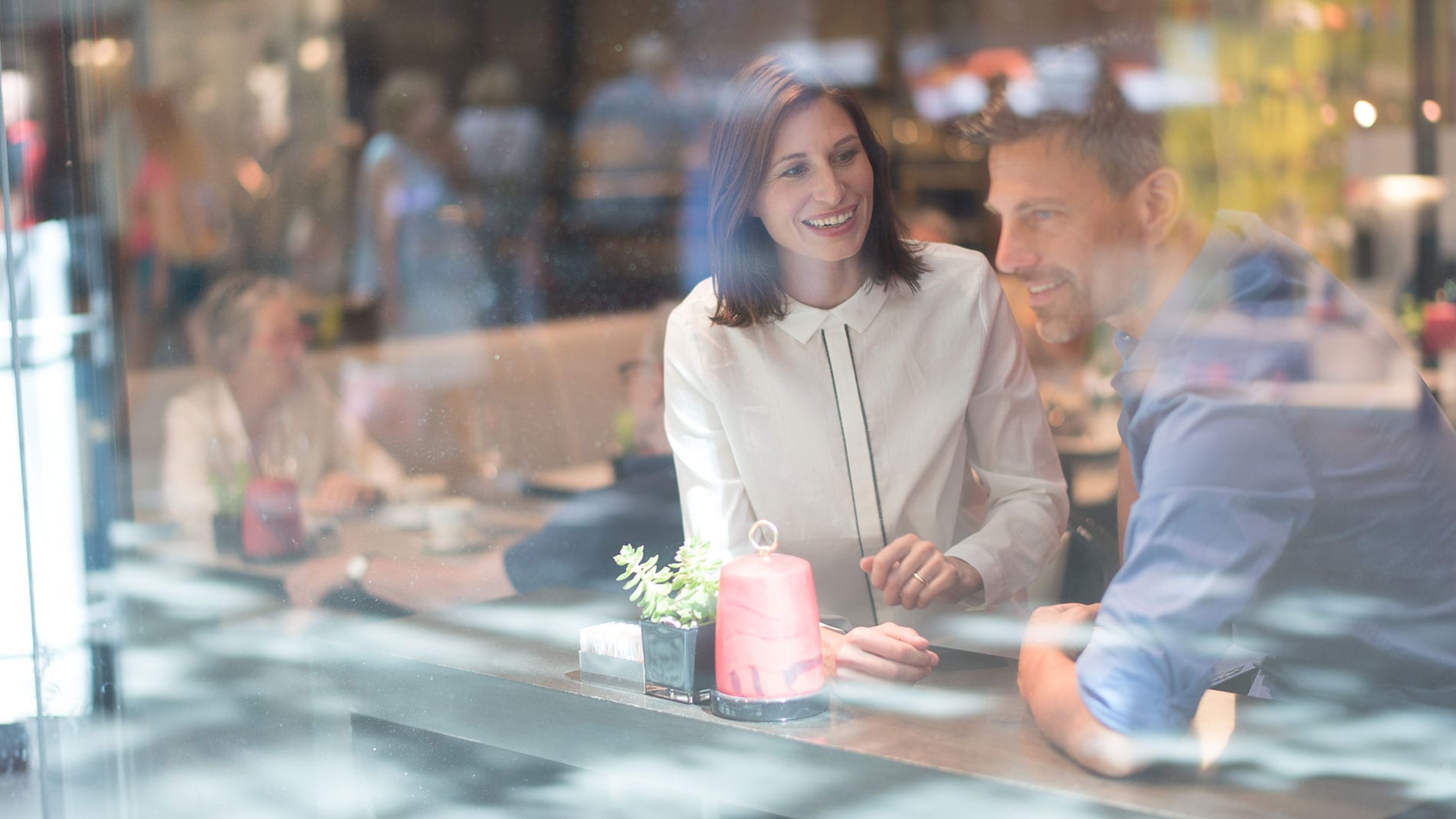 News
News 04/29/2021
Emporio Armani Caffè: Aperitivo to go
Our Emporio Armani Caffè had been closed for a few months, but now it is awakening from its slumber: with a fine soft opening offer and a typical Italian tradition.
Italian aperitivo to go
In Italy, people love to meet for an aperitivo in the early evening – during the blue hour, when the day's work is done. With their partners, friends or family. Usually in the city, in a small bar or at a table outside, overlooking a nice scenery. They have a drink, accompanied by tasty little nibbles … just enough to give the alcohol a base in your stomach, but not too much that you wouldn't be hungry for the following dinner, la cena. Here in Munich we would call these tasty little things "Magentratzerl".
Emporio Armani Caffè at FÜNF HÖFE now offers this tradition to all lovers of the Italian way of life who long for Italy and a bit of dolce vita in Munich – from Monday to Friday. Since the restaurants are not yet allowed to open, of course this offer is to take away and enjoy at home.
Fine wines, spumanti and canapés

Choose from vini frizzante – prosecco or champagne – white, rosé or red wines from different regions of Italy. Each bottle of wine comes with grissini, olives, tomato pesto and mini pizza muffins.
In addition, you can choose your favourite canapés from a selection – or simply try them all with the "Aperitivo classico" or "Aperitivo grande" sets.

You can download the entire Aperitivo menu here. So you can comfortably choose at home and conveniently order a day in advance by phone or email.
Phone: +49-89-5505 2816
E-mail: eacaffemunich@giorgioarmani.de
The Aperitivo to go is available at Emporio Armani Caffè at FÜNF HÖFE Munich from Monday to Friday. Simply order the day before by phone or e-mail. The next day, your personal aperitivo set will be ready to pick up from 1 to 6 pm.
Buon appetito e alla salute!