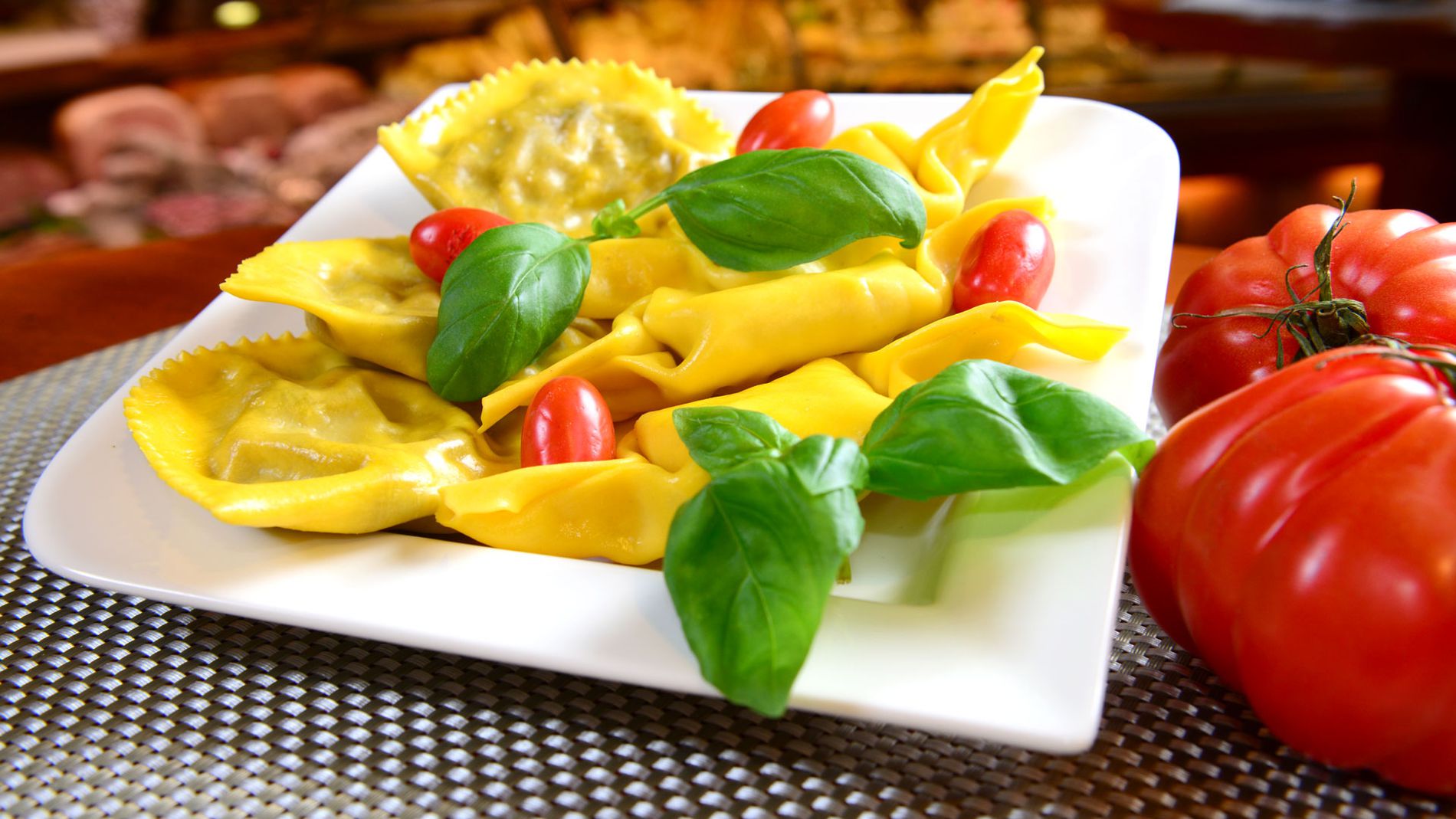 Italian delicacies that enchant guests.
Gusto Italiano Da Giovanna is a true paradise for everyone who loves cooking and feasting on Italian cuisine. Our offer includes specialities, noble wines and oils from selected producers. Come in and savour the delicious fragrance of air-dried ham, spicy salami, tasty pasta and fine cheese.
The Parma ham hangs on the ceiling. The counter is full to the brim with luscious culinary temptations. Hearty salamis, cacciatore and cheese from Italy's finest producers. A wide range of delicious antipasti and artisan pasta specialities.
FÜNF HÖFE
Theatinerstraße 14
80333 München
Italian delicacies
Ground floor
Mon - Fri 8.30 am - 7.00 pm
Sat 8.30 am - 6.00 pm
Map
Map view:
2D

3D