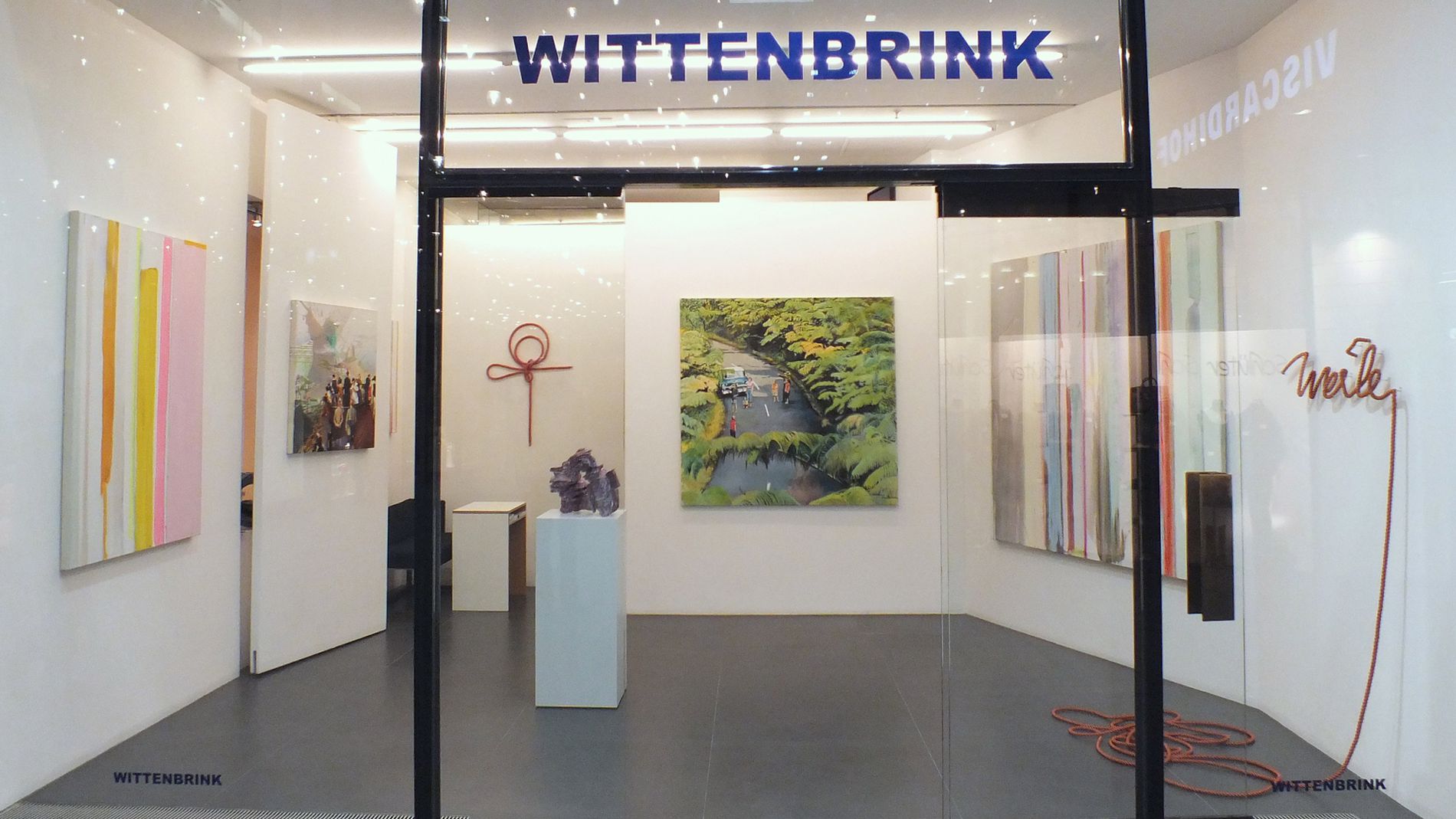 Gallery Wittenbrink FÜNF HÖFE
Gallery Wittenbrink has been one of the established galleries in the Bavarian capital since 1984 and shows renowned national and international contemporary art. The main premises are located in the Kunstareal Munich at Türkenstraße 16, while its branch at a prominent location in the CityQuartier FÜNF HÖFE opened in 2003. While the concept of individual presentations lasting several months is usual for galleries in the main building, gallery Wittenbrink shows young paintings, sculptures and photography by various artists and genres in its showroom at FÜNF HÖFE on a roughly weekly basis.
The artists of gallery Wittenbrink Munich
The gallery mainly exhibits painting and sculpture, but also conceptual art, photography. The artists represented by the gallery include people who are well-known on the art market and in the art scene, such as Rolf-Gunter Dienst, James Rielly or the star of the international author jewellery scene Otto Künzli. Gallery Wittenbrink promotes and accompanies established artists for whom the art-interested public is just as enthusiastic as the gallery owners themselves. Among them are Florian Thomas, Kim Reuter, Koen Vermeule, Nicola Stäglich, Stephan Kern, Christian Faul, Jan Holthoff and Michael Voss. At the same time, gallery Wittenbrink is always on the lookout for new, promising positions, such as the idiosyncratic works of sculptor Michael Dekker or the conceptual works of Aylin Langreuter.
Highlight: Author's jewellery
Gallery Wittenbrink is also renowned for its presentation of contemporary author's jewellery, which has its permanent place in the outdoor showcases. Gallery Wittenbrink Munich shows works by internationally renowned jewellery artists such as Otto Künzli, Warwick Freemann and Hermann Jünger. Every year in spring, during the IHM craft fair and the Munich Jewellery Days, gallery Wittenbrink FÜNF HÖFE also presents outstanding works by renowned author jewellery artists in a special exhibition.
Wittenbrink gallery Munich: History and mission
For the owners, Bernhard and Hanna Wittenbrink, being a gallery owner means, among other things, building up the gallery and giving artists the opportunity to grow continuously. Another mission of gallery Wittenbrink Munich is to bring artists and buyers together. Bernhard Wittenbrink, for example, founded the Munich Galleries Initiative and the Munich Gallery Weekend "Open Art" together with colleagues. Gallery Wittenbrink attaches great importance to personal advice and collection support and is available to its customers with many years of experience and proven expertise to answer all their questions.
Art lovers will also be delighted by the changing exhibitions at the Kunsthalle Munich.
FÜNF HÖFE
Theatinerstraße 14
80333 München
Gallery
Ground floor
Mon-Sat 10:00 am - 07:00 pm

Map
Map view:
2D

3D