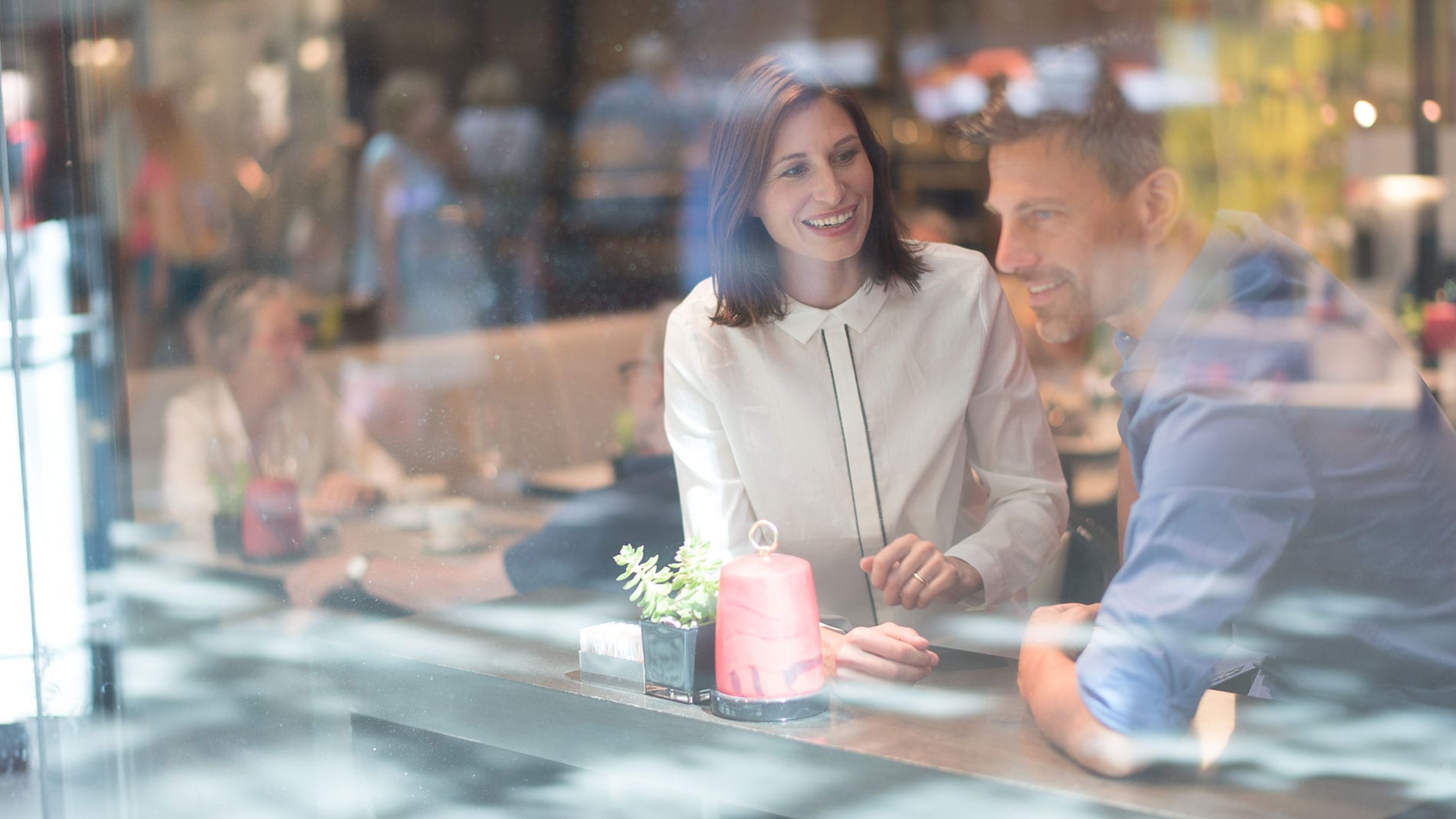 News
News 05/12/2021
Corona-Update 12.05.2021
In actual times, things are changing very often. We keep track of it all for you! Read here which current Corona regulations affect the FÜNF HÖFE and where and how you can shop, purchase or indulge our culinary delights.
The best news first: things are brightening up! Our outdoor restaurants will be allowed to reopen on 12 May. Shopping without a test is possible in all shops – with an appointment and often also spontaneously, with letting your contact details.
FFP2 mandatory masks
FFP2 masks are compulsory in the entire pedestrian zone of Munich city, including Theatinerstraße and FÜNF HÖFE (9 a.m. – 9 p.m.), as well as when entering the shops and the Kunsthalle München.
Shops for daily needs and basic supplies
Currently open shops – accessible without appointment/COVID-test:
With the current 7-day incidence below 100, treatments may again be carried out at Maison Sisley and The Browery at Ludwig Beck Beauty from 10 May. Appointments can be made directly at Ludwig Beck Beauty or at Maison Sisley.
Gastronomy with outdoor catering and food/drinks to go.
With a stable 7-day incidence of 50 to 100, our bars & restaurants are allowed to open their outdoor spaces (until 10 pm) from 12 May on. The nighttime curfew is lifted.
The current opening hours of our bars & restaurants:
Shopping by appointment via Click & Meet and Click & Collect
Click & Meet
With the current 7-day incidence between 50 and 100, shopping is possible in a specific, previously agreed time window with contact details. A negative Covid test is NOT necessary. Shopping appointments are often possible spontaneously or after a short waiting period. Just drop by or call in advance.
The maximum number of customers per shop depends on the sales area. Please take note of the notices on the shops and the instructions of the sales staff.
Click & Collect
Many of our stores continue to offer Click & Collect – this means advice by phone, email, Instagram or online ordering plus personal pick-up at the FÜNF HÖFE or home delivery. Pre-ordered goods may be collected at any time without a test.
You can always find out which FÜNF HÖFE store you can reach, how and when, under our current opening times.
The current 7-day incidence for Munich can be found here: www.muenchen.de/corona
Die neue Ausstellung "Erwin Olaf. Unheimlich schön" wird am 14. Mai eröffnen und ist täglich von 10:00 bis 20:00 Uhr geöffnet.
Bei einer Inzidenz von 50 bis 100 ist der Besuch der Ausstellung nach vorheriger Terminbuchung ohne Covid-Test möglich. Liegt die 7-Tage-Inzidenz unter 50 ist der Besuch auch ohne Termin-Ticket möglich.
Buchen Sie hier Ihr Zeitfenster-Ticket.
Stay informed
Please understand that due to the current situation, changes may occur on a daily basis. Therefore, please also check directly with the stores or restaurants concerned about their opening hours, delivery services or special services. The currently valid 7-day incidence for Munich can be found here: www.muenchen.de/corona
Social Media
We also keep you up to date on Facebook and Instagram. Become a fan, follow us and always stay informed – also about the bright spots and beautiful things in life.
Have a good time and stay healthy!