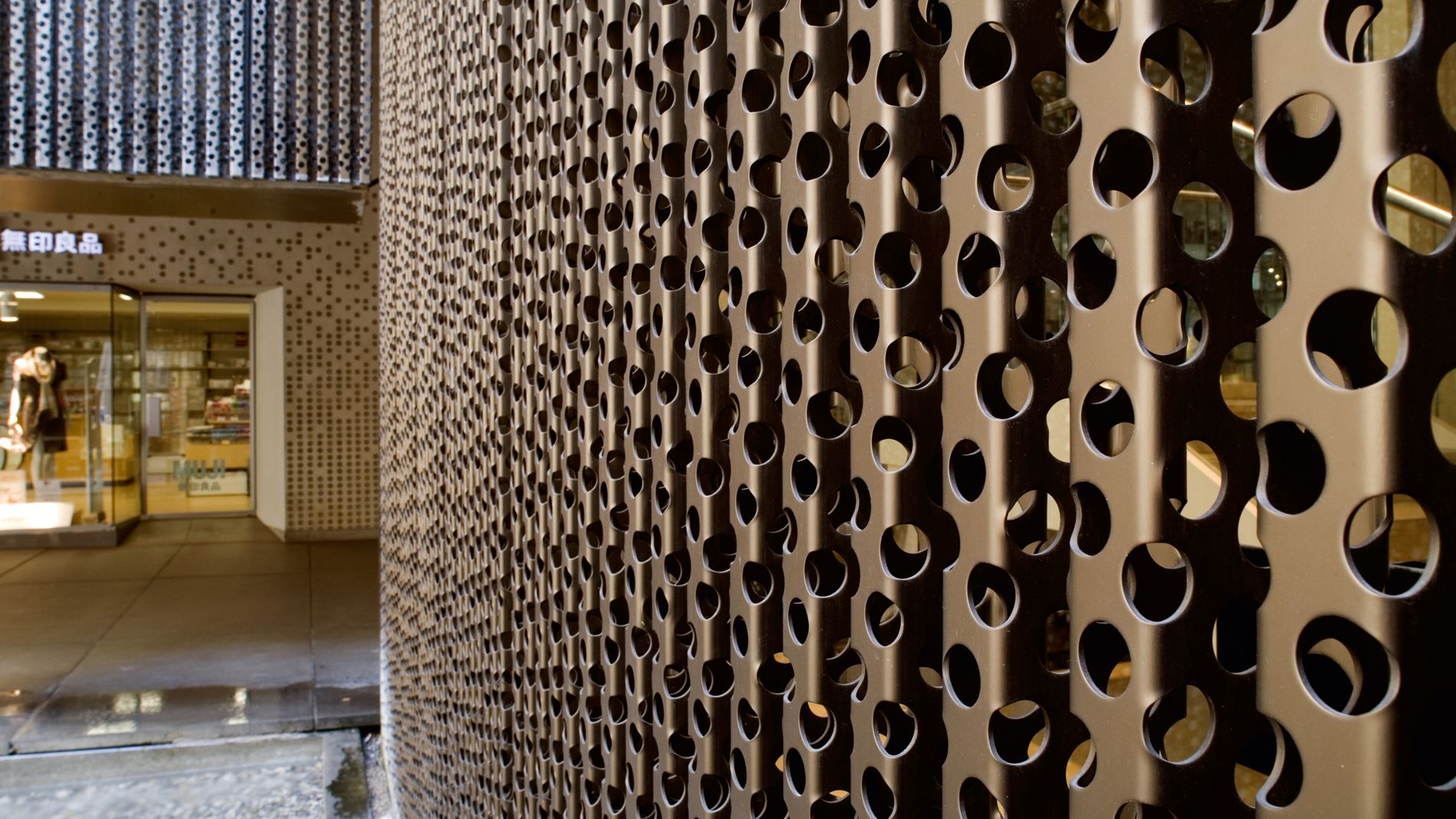 Privacy policy
We are pleased that you are visiting our website and for your interest in our company and our products and services.
We consider data protection to be a client-orientated quality feature. The protection of your personal data is very important to us, especially in terms of protecting your right to privacy. If you provide us with your personal data, we will treat this with customary banking diligence and in accordance with the provisions of applicable data protection law.
We would like to inform you here about the types of personal data concerning you that we collect when you visit our website and the purposes for which we collect this information.

The entity responsible for the lawful processing of your data is Center Management FÜNF HÖFE, Theatinerstr. 15, 80333 München.
What is personal data?
Personal data is defined in Regulation (EU) 2016/679 (General Data Protection Regulation, GDPR) as any information concerning an identified or identifiable natural person. This data is subject to the provisions of privacy law, including, but not limited to, the GDPR and German Data Protection Act (BDSG), and is protected through the implementation of technical and organisational measures.

Collection of personal data
During visits to our website, we record each instance of access in a log file. When doing so, we collect the following data which we store until it is automatically deleted: the IP address of the requesting computer, the date and time of access, the website of ours which you visit and the website from which access is made. These items of data are collected and processed for the following purposes: to permanently guarantee the security and stability of the system, to optimise our internet services and to generate and evaluate internal statistics and surf profiles. The legal grounds for processing this data are provided in GDPR article 6(1)(f).
Cookies
Our website uses cookies. Cookies are small text files that are saved on the user's drive and exchange certain settings and data with our systems through the user's browser. Usually a cookie contains the name of the domain sending the cookie data, information about the age of the cookie and an alphanumeric identifier. Cookies make it possible for us to lay out our website so that you find it appealing and easier to use, for instance, by saving certain information that you provide so you do not need to re-enter it. We do not use the information stored in cookies to identify users. We also do not combine the information with other personal data.
Social media
Privacy provisions for the use of Facebook
The data controller has integrated components from Facebook into this website. Facebook is a social network.
The company operating Facebook is Facebook, Inc., 1 Hacker Way, Menlo Park, CA 94025, United States. Their controller for the processing of personal data concerning persons ('data subjects') living outside of the United States or Canada is Facebook Ireland Ltd., 4 Grand Canal Square, Grand Central Harbour, Dublin 2, Ireland.
Every time an individual page is visited on this website, the latter being operated by the controller and featuring an integrated Facebook component (Facebook plug-in), the relevant Facebook component automatically causes the Web browser on the data subject's information technology system to download a rendering of the corresponding Facebook component from Facebook. An overview of all Facebook plug-ins can be found at https://developers.facebook.com/docs/plugins/?locale=en_UK. This technological process involves Facebook receiving knowledge of the particular sub-site on our website that the data subject is visiting.
The data policy published by Facebook can be seen by clicking this link: https://www.facebook.com/about/privacy/. The policy provides information about Facebook's collection, processing and usage of personal data. Furthermore, it explains the settings that Facebook offers to protect the privacy of data subjects. Additionally, there are various applications available that make it possible to stop data from being transferred to Facebook. Data subjects can use these applications to prevent data from being transferred to Facebook.

Sharing on Facebook, LinkedIn, Twitter, WhatsApp or Xing
The content on our website can be shared on social networks such as Facebook (based in Menlo Park, California, United States), LinkedIn (based in Mountain View, California, United States), Twitter (based in San Francisco, California, United States), WhatsApp (based in Mountain View, California, United States) or Xing (based in Hamburg, Germany). If you click on the share function for one of the services listed above, your browser will establish a direct connection to the servers of Facebook, LinkedIn, Twitter, WhatsApp or Xing. The text and URL being shared are transferred through this connection. Following this, Facebook and Twitter also extract the metadata from the website being shared (text, description, image). If you are logged in to one of the social networks, a window will appear when using the share function for Facebook, LinkedIn, Twitter, WhatsApp or Xing where you will be able to edit the text before posting it.
You can view more information about Facebook and Facebook's data policy at: http://www.facebook.com/policy.php. You can view more information about LinkedIn and LinkedIn's privacy policy at https://www.linkedin.com/legal/privacy-policy. You can view more information about Twitter and Twitter's privacy policy at http://twitter.com/privacy. You can view more information about WhatsApp and WhatsApp's privacy policy at https://www.whatsapp.com/legal/. You can view more information about Xing and Xing's privacy policy at https://www.xing.com/privacy.
Data you transfer to us
Data that you send to us via a contact form will be forwarded to the B&L Property Management GmbH responsible for using the data, where it will be processed.
We or the Union Investment Group company responsible for responding to your request only use this data to answer your questions or fulfil your request for information, and to provide you with your desired information using, where necessary, a dispatch service provider which is bound by an obligation of confidentiality. Your data will not be disclosed to third parties. The legal grounds for processing the data described above are provided in GDPR article 6(1)(b) and (f).
Your personal data will be saved on specially protected computers. Reading and further processing of your data is, firstly, subject to strict internal regulations and, secondly, is only carried out for the purpose for which you have given it to us. We do not sell or lease any personal data to third parties.
Newsletter
If you would like to receive the newsletter offered on our website, we require an email address from you as well as information that permits us to check whether you are the owner of the provided email address. Moreover, you can share with us your first and last names voluntarily. Additional data is not collected. We use this data solely for sending out the newsletter and do not disclose it to third parties.
You can, at any time, withdraw the consent you have given to have your data stored and used to send the newsletter. You can address your withdrawal of consent to fuenfhoefe@bl-gruppe.de.  The legal grounds for processing the data described above are provided in GDPR article 6(1)(a).
Disclosure of your data to third parties
For certain technological processes associated with the analysis, processing or storage of data, we draw on the support of external service providers. We select these service providers carefully and they meet high standards for data privacy and security. They are bound to strict secrecy and process data only when we contract them and in accordance with our instructions. With the exception of the situations explained in this privacy notice, we only disclose your data to third parties without your explicit consent when we are required to do so by law or by order of a public authority or court.
Duration of storage
We store the usage data described in paragraph 2 for a period of two years. Other than that, your data will be deleted when it is no longer required to have it for the given purposes, provided statutory provisions do not call for a longer duration of storage.
Rights regarding stored personal data
You have the right to obtain information about the personal data concerning you that we have stored if we have received it, for example, through newsletters or forms, and where the applicable legal requirements for the respective right to rectification, erasure, objection or restriction of processing are met.
If you have complaints about the use of data, you can also contact the competent supervisory authority.

Amendments to this Privacy Notice
Last updated: November 2020

We reserve the right to update or supplement this declaration as necessary (if new products and services are offered by the respective companies or if there are further developments to Internet and IT security technology). Any amendments will be published on this page.