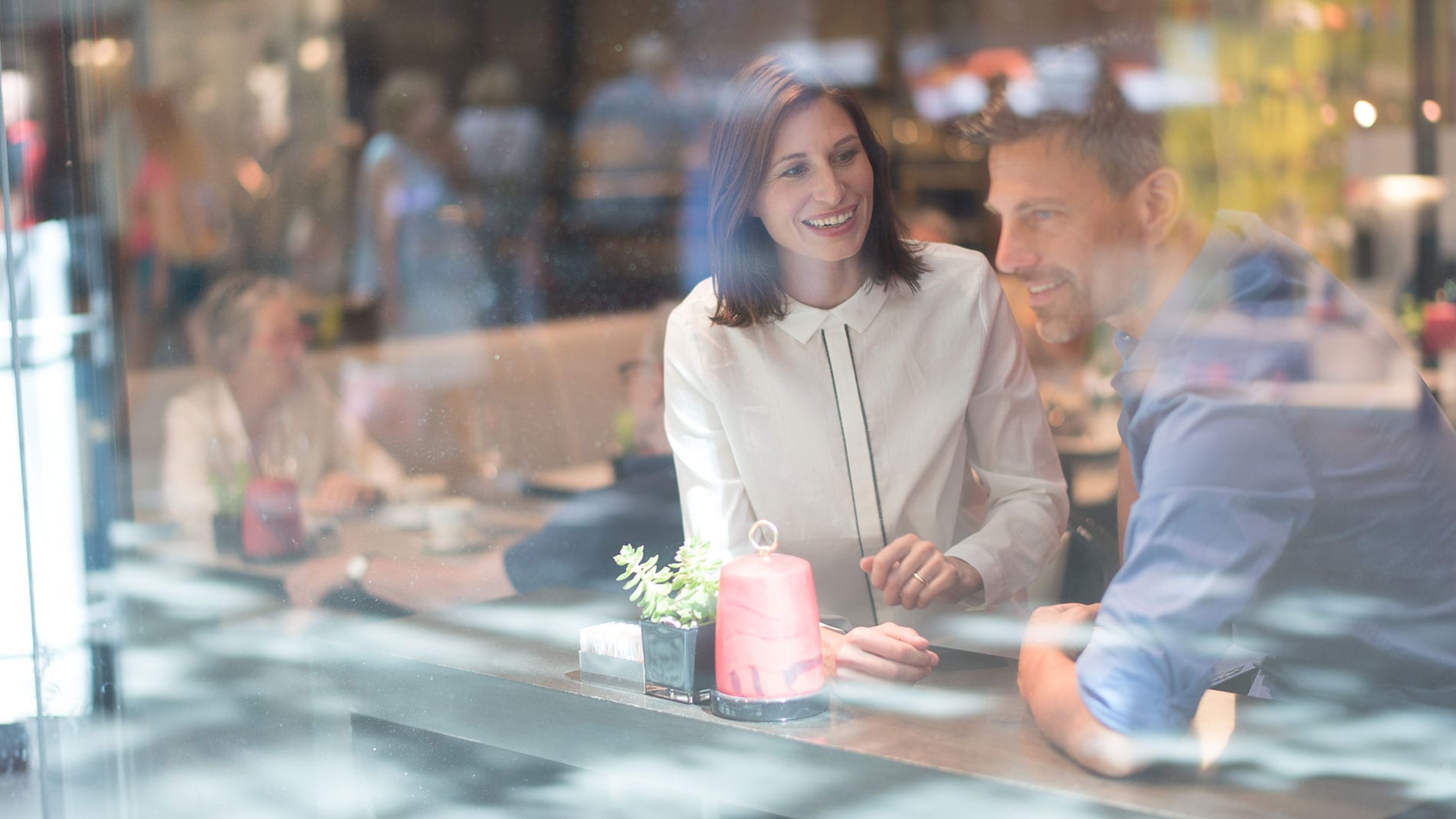 News
News 06/08/2021
Filmfest München – also in the FÜNF HÖFEN
From 1 to 10 July, here we we are again: Filmfest München, one of Europe's most important summer festivals, spreads a cinematic net across the city, with exciting world premieres from Germany as well as film highlights from all over the world. Under the motto "Live all over town", this year's film festival takes place at nine cool open-air venues and seven cinemas. And the FÜNF HÖFE are right in the middle of it! Our Maffeihof is one of the nine open-air venues – and the most central venue of Filmfest Munich!
Filmfest München
Every year, Filmfest München presents movies from all over the world and gives an overview of the past year's filmmaking. Unlike the famous film festivals in some other cities, the festival has always been an audience festival and focuses on the live encounter between audience, movies and filmmakers. Whenever possible, national and international directors and actors will be guests – live in colour and 3D!
A total of 70 feature films from 29 countries will be shown, 28 German and 33 world premieres. Around 60 premieres will take place outdoors. Let's hope the weather god is a cinema fan!
FÜNF HÖFE – partner of Filmfest München and open-air venue
FÜNF HÖFE was already an official partner of Filmfest München in 2019. Now we are happy to announce that the Maffeihof has become a venue and that every evening from 2 to 10 July it's movie night! The open-air cinema screenings start at 9:15 pm. Tickets are available directly at Filmfest München.
The movies at FÜNF HÖFE's Maffeihof
2.7.: MAYDAY
USA 2021 – Karen Cinorre
Cast: Grace Van Patten, Mia Goth, Havana Rose Liu, Soko, Juliette Lewis
In a film replete with metaphorically laden dialogues and imagery, it is only fitting that a stovepipe, of all things, functions as a portal that leads young Ana to another dimension. After all, in the course of this extraordinary heroine's journey, which also skillfully juggles genre conventions, all gender clichés are playfully taken up and not infrequently reversed. Thus, Ana suddenly finds herself in an alternate universe where a war between the sexes is raging. There she joins a group of female guerrilla fighters. Although she experiences a lot of solidarity, freedom, and self-empowerment, the ostensibly utopian sisterhood also has some nasty surprises in store. Ana begins to have doubts and is soon faced with a crucial decision.
3.7.: EISLAND
Germany 2019 – Ute Wieland
Cast: Axel Prahl, Merlin Rose, Inge Maux, Christine Schorn, Jan Henrik Stahlberg
Marko's life consists mainly of frozen pizzas and back pain. For almost thirty years, the widower has been hauling frozen goods to the doorsteps of his mainly elderly customers for the Eisland company. When poor health forces Marko to take early retirement, his life is thrown into turmoil. But Marko has only one goal: his son, a student, should someday have a better life. A lawyer or a judge, that would be something! "Anything but a job where you have to wear a name tag." The death of a customer unexpectedly opens up a whole new business model for Marko — but unfortunately, he hasn't taken a nosy neighbor into account. And when his own son finds out what he's up to, Marko's house of cards threatens to collapse.
4.7.: ASÍ HABLÓ EL CAMBISTA
Argentinia, Germany, Uruguay 2019 – Federico Veiroj
Cast: Daniel Hendler, Dolores Fonzi, Luis Machin, German da Silva, Benjamin Vicuña
The future is cashless, we're told over and over. That might be practical, but it's also a shame — if only because we'll have to do without characters like Humberto Brause. In the turbulent 1970s, he makes an unscrupulous living in Montevideo as a money launderer. His clients include both the corrupt Uruguayan government and the armed resistance fighters who are battling the military dictatorship in neighboring Argentina. Whether fascists, Marxists, or opportunists, they all have dollar reserves in secret funds, which Brause skillfully secures. That's why he occasionally winds up in jail. Thanks to influential amigos, he is released all too soon — as a millionaire, of course. His marriage to Gudrun, played by Latina star Dolores Fonzi, starts to go off the rails, however, because she is also the daughter of his boss, a long-serving, morally upright money changer named Schweinsteiger, who sees a threat to his reputation and his life's work.
Money laundering meets cynical opportunism amid the fascist dictatorships of 1970s South America.
5.7.: GHOSTS
Turkey, Katar 2020 – Azra Deniz Okyay
Cast: Nalan Kuruçim, Emrah Özdemir, Dilayda Güneş, Beril Kayar
Istanbul: a city in transition, a city in turmoil. Old, dilapidated buildings are being demolished in fly-by-night operations so that they can be replaced by new buildings, all for the sake of the "New Turkey". As gentrification proceeds, more and more Syrian refugees are living in the Turkish capital illegally and are being swindled in an environment full of drug deals, rebellious youth, and an omnipresent police force eager to crack down. Power outages disrupt the daily routine of a neighborhood and portend its collapse. Here, four characters try to stay afloat, to resist, to make their fortune: a young woman who wants to win a dance competition; a mother desperately trying to raise money for her son, who is in jail; an artist who, as a feminist activist, is planning the next action. And a shrewd trafficker who wants to capitalize on the corrupt housing market. Fate will cause their paths to cross several times over the course of a heated day.
An exciting and highly political film that vividly portrays social conditions in Turkey.
6.7.: SUN CHILDREN
Iran 2020 – Majid Majidi
Cast: Rouhollah Zamani, Ali Nasirian, Javad Ezzati
To make fast money and support their families, 12-year-old Ali and his clique of other street kids work hard, doing small jobs in a garage and committing petty crimes. Through several almost miraculous twists of fate, Ali learns of a mysterious buried treasure. Unfortunately, it's located under the Sun School, a charitable institution that tries to educate street kids and child laborers. So without further ado, the boys enroll in order to dig on the grounds. This latest film by Iranian master director Majid Majidi (CHILDREN OF HEAVEN) premiered in competition at the Venice Film Festival, where it received the Lanterna Magica Award and Rouhollah Zamani the Marcello Mastroianni Award for best emerging actor or actress.
A visually stunning and compelling story of street kids trying to fight their way out of poverty.
(Pre-movie: SCHOOLYARD BLUES – short film in the series Competition Cinemasters)
7.7: Fritz Gerlich Prize Award Ceremony
The prize, endowed with 10,000 €, is donated by the TELLUX-Beteiligungsgesellschaft in Munich and is intended to commemorate the publicist Fritz Gerlich. The prize is awarded to a filmmaker whose work is shown at FILMFEST MÜNCHEN and who, like Fritz Gerlich, resolutely and unwaveringly stands up for human dignity and thus consistently opposes persecution, exclusion and humiliation. 
The presentation of the award will be followed by a screening of this year's winning film.
8.7.: THEY SAY NOTHING STAYS THE SAME
Japan 2020 – Joe Odagiri
Cast: Akira Emoto, Ririka Kawashima, Nijiro Murakami
An existence in harmony with nature, simple and constant, as if time were standing still. Toichi has spent his entire life on a picturesque river in a valley surrounded by mountains. He uses his boat to ferry the residents of a nearby village, as well as city-dwellers, from one bank to the other. When Toichi discovers an injured girl in the water and takes her in, his life becomes unbalanced. He has nightmares and keeps seeing a ghostly apparition. Moreover, a bridge is being built nearby that will link the village to the city, which could one day leave him unemployed. So what's the best way to deal with the changes that inevitably occur in the river of time? Joe Odagiri's debut feature film is a sensual excursion into a landscape far from civilization, underpinned by a catchy minimalist score by Armenian jazz pianist Tigran Hamasyan and captured in beautifully composed images by Christopher Doyle.
Set amid stunning landscapes is a touching story of the vicissitudes of the human condition.
9.7.: THERESA WOLFF – HOME SWEET HOME
Germany 2021 – Franziska Buch
Cast: Nina Gummich, Thorsten Merten, Kristin Suckow, Florian Bartholomäi, Roland Wolf
Theresa Wolff is a forensic pathologist who deals with death on a daily basis but with a passion for life. She's just returned to Jena, where she grew up, in order to head the Institute of Forensic Medicine. In her very first case, Theresa crosses paths with her childhood sweetheart, Steffen, who is now a doctor at the University Hospital. When Steffen's wife Vera, also a doctor, is found dead in the trunk of her car at the bottom of a reservoir, Theresa realizes right away that Vera was the victim of a violent crime. Her methods, however, don't sit well with the detective who is investigating the case.
The start of a new, refreshingly emancipated series about a resolute forensic pathologist.
10.7.: ERNA AT WAR
Denmark, Estland, Belgium 2020 – Henrik Ruben Genz
Cast: Trine Dyrholm, Ulrich Thomsen, Anders W. Berthelsen, Sylvester Byder, Ari Alexander
It's 1918 and the First World War is in its final throes. All available forces are mobilized across the German Empire — even among the Danish-speaking population of southern Jutland, where Erna and her teenage son, Kalle, lead a quiet, unassuming life. This tranquility is abruptly shattered when the village constable knocks on their door to draft Kalle into military service. Erna is determined not to abandon her son to his fate. Without further ado, she sneaks into the army in disguise and under an assumed name. She wants to save Kalle, no matter the cost. By squarely focusing on its courageous female protagonist, impressively embodied by Trine Dyrholm, this film takes an unusual look at the turmoil of the First World War.
Tickets are scheduled to go on sale in the week from 22 June.
More info, complete program and tickets: www.filmfest-muenchen.de