The perfect gift!
Sometimes the selection of a suitable gift is quite difficult.
But there is a simple solution: a voucher for special moments. With us. Because with the FÜNF HÖFE shopping vouchers, you give free choice in our more than 60 brand stores, bars and restaurants!
The FIVE HÖFE shopping voucher can be issued for any amount of your choice from a minimum value of 25 euros and can be redeemed anywhere in the FIVE HÖFE.
Collection or shipping possible!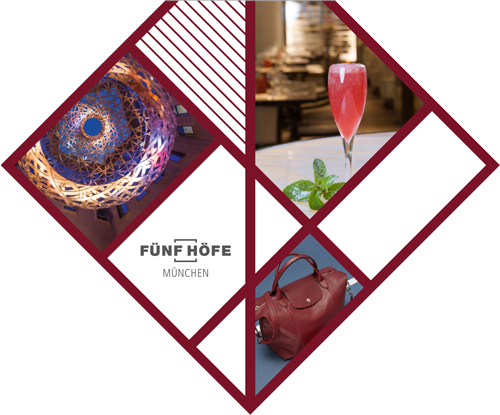 A VOUCHER FOR SPECIAL MOMENTS