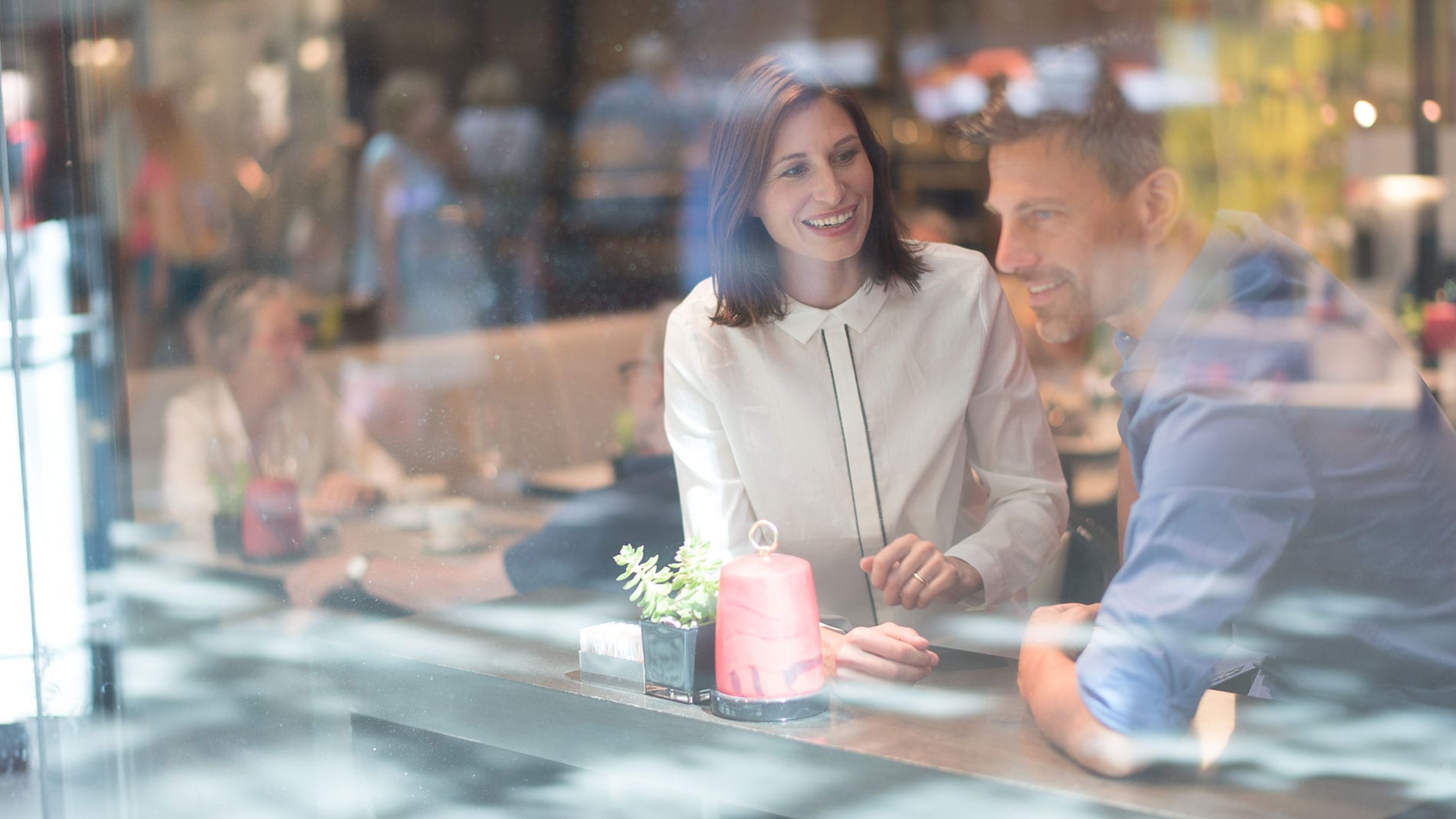 News
News 02/28/2022
Ready for spring?
Even if an icy wind is blowing outside these days (in some respects): sun is shining, days are getting longer, the first little flowers are sprouting from the ground. The light lifts our spirits, lures us out into nature and into the city for a stroll. In short: spring sends its messengers ahead and the first spring feelings arise.
Perfect also for a spring stroll through the FÜNF HÖFE. Are you in the mood for the latest trends in spring fashion 2022? The FÜNF HÖFE shop windows invite you to bring spring into your home. Have you spotted all the brightly coloured and flowery clothing trends yet? It's a trend that runs through all areas: We're conjuring up good vibes through colour. Some of the trend colours this spring and summer are yellow, red, purple, coral, turquoise, petrol and light blue. Maybe you too would like some freshness at the beginning of the year and dare to show (new) courage for colour?
Fashion from the stores of FÜNF HÖFE
The current trends invite you to enjoy life and spring. It's all about mixing and varying clothes according to your mood. This is how you create your own individual style.
Lacoste inspires with a new sporty collection of fresh colours. An invitation to go outside, do sports and enjoy life.
Peter Kaiser footwear embodies the classic trend with sporty white sneakers called junkie sneakers or an elegant pink high heel.
Patrizia Pepe has a mix of positive Italian energy and a touch of rock chic in the store this spring. At Marc Cain in Salvatorpassage we can find abstract nature, but also colourful neon colours. Trend colours are pink and green. The motto: "Keep on dancing" – are you dancing with us into spring?
In the current collection of Milanese designer Manuela Fumagalli, with us at Perusahof, the sassy yet elegant floral dress trend dominates. In addition, there are many wonderfully sparkling statement accessories.
The spring philosophy at Nicole Mohrmann at Maffeihof: "Life is a Jungle". Life is a jungle – colourful, wild and free. Here you'll find beautiful casual mixes for some frisky times – they will make you look forward to getting warmer outside. Here, too, the trend colour goes in the direction of pink.
Shopping break in our Cafés, Bars & Delis
In between, you can treat yourself to a freshly made espresso or cappuccino or a drink at Barista, Comercial, H FÜNF or Schumann's Tagesbar. Or how about a chai latte, golden milk or healthy snack at Aran or Bite Delite? You can also enjoy one of Dean&David's light fresh dishes. Fans of Italy will love the delicious dishes at Barista, Comercial, Farnetani Centro, Emporio Armani Caffè or Schumann's Tagesbar. Asia fans will find happiness at Kaimug and the integrated Sushi Tomo. And if you don't have too much time at lunchtime, we recommend the "Schneller Teller" at Theatiner 8, on the 1st floor of Kunsthalle München.
The choice is yours! Stroll through FÜNF HÖFE, let yourself be spoiled by our diverse culinary offers. After the winter months just let your soul dangle again! We look forward to seeing you!