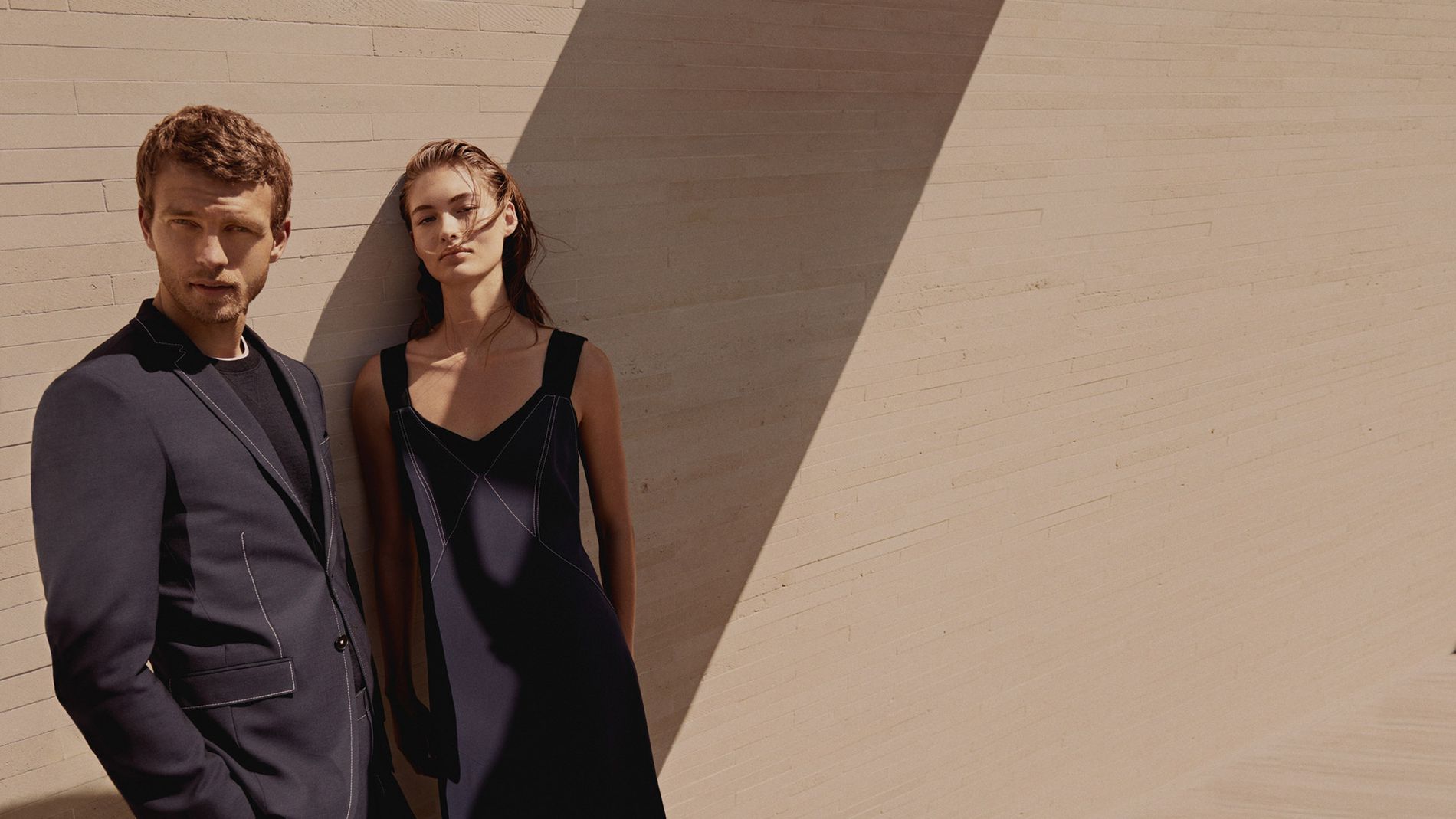 HUGO BOSS Munich
HUGO BOSS is a global leader in the upper premium apparel market. With some 14,000 employees around the world, the German Group develops and sells high-quality fashions and accessories for women and men under its BOSS and HUGO brands. Its products range from classic contemporary apparel, elegant evening fashions and casualwear through to shoes, leather accessories and licensed products including fragrances, eyewear and watches.
Multimedia relations & events
Numerous events and campaigns support the distinct positioning of the BOSS and HUGO brands; the calendar's highlights include fashion shows held within the framework of international fashion weeks. These are accompanied by social media campaigns that help emotionalize the brands while using the digital channels to intensify interaction with customers.
Sports engagement
For many years, HUGO BOSS has been engaged in the fields of sport and the arts. Within the former, it taps premium sports such as golf, sailing, soccer and motorsports to convey the brand values of success, precision, innovation and sustainability. Most recently, it has added an agreement with the exclusively electric Formula E series, which has chosen HUGO BOSS as its first Global Apparel Partner.
Art engagement
HUGO BOSS also views support for contemporary art, with its affinity to fashion, as a key element of its social commitment. To this end, the Group works with selected art and design institutions and confers two major awards in conjunction with internationally renowned art institutions. Launched in 1996, the cooperation with the Solomon R. Guggenheim Foundation marks a milestone in the Group's art engagement. Together with the Foundation, it presents the globally acclaimed HUGO BOSS PRIZE every two years. This accolade is companioned by the HUGO BOSS ASIA ART Award, which, established in 2013 in conjunction with the Rockbund Art Museum in Shanghai, honors up-and-coming contemporary artists from China and Southeast Asia.
Stores all over the world – and in Munich too
Today BOSS and HUGO products are available in 127 countries around the world – at 439 of the Group's own freestanding stores, in self-managed shop-in-shops and outlets, as well as at 6,700 wholesale points of sale. Visitors to the hugoboss.com website can explore the BOSS and HUGO brand worlds online and place orders in nine European countries as well as in the United States and China.
Further information on the company can be found at group.hugoboss.com
For the latest news on our collections, visit hugoboss.com
FÜNF HÖFE
Theatinerstraße 8
80333 München
Damen- und Herrenmode, Accessoires
Ground floor | -1. floor | 1. floor
Mon - Sat 10.00 am - 8.00 pm
Map
Map view:
2D

3D