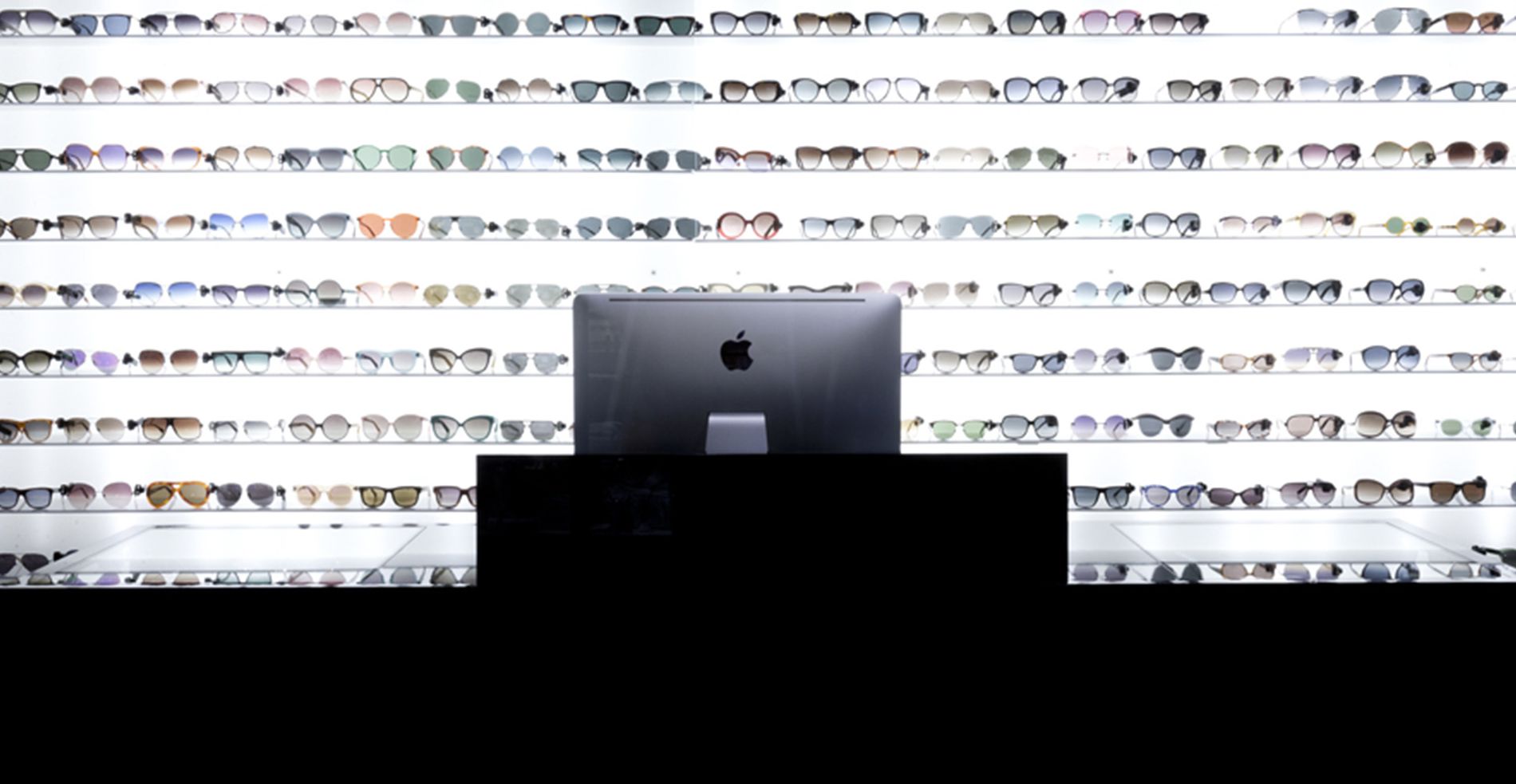 FÜNF HÖFE Optik im Perusahof
Website
FÜNF HÖFE Optik
Eyewear & Opticians Munich
Since 2001, FÜNF HÖFE Optik, located in Perusahof of the FÜNF HÖFE shoppingcenter in the heart of Munich, is well known for its exquisite range of eyewear and first-class service. In order to keep up with the rapid development of spectacle and lens technology and to be able to offer their customers the highest level of service in more space, FÜNF HÖFE Optik has opened a second store in Maffeihof in 2016.
A regular place in the FÜNF HÖFE CityQuartier
FÜNF HÖFE Optik's flagship store in Perusahof has been an integral part of the CityQuartier since it opened: here you can find optics and eyewear made by master craftsmen, a service worthy of the name and, at the same time, the latest eyewear fashions. The ambience is friendly and inviting, modern and clear, providing the perfect stage for the designer eyewear collections. Here, customers can choose their favourite model at their leisure – owner Britta Schafrin and her staff advise them comprehensively, competently, charmingly and at the very highest level.
Designer glasses
The FÜNF HÖFE Optik store in Perusahof is focused on sunglasses. An unbelievable wealth of styles, models and colours awaits the customer. Some of the coveted designer models can only be found here all over Munich. Calvin Klein, Chanel, Dior, Dolce & Gabbana, Fendi, Marc Jacobs, Persol, Porsche Design, Prada, Saint Laurent, Tom Ford and Victoria Beckham are just a few of the many labels. Here as well as in the shop in Maffeihof, optimal and detailed personal advice on the subject of glasses is a top priority. After all, fashionable sunglasses as well as corrective glasses or sunglasses with ground-in lenses should fit your personal style as well as your face and eyesight. It goes without saying that type-specific advice is just as important here as competent and comprehensive measurement of vision.
Competent: the opticians at FÜNF HÖFE Optik Munich
Professional diagnostics using the Rodenstock technology – a guarantee for precision and quality – ensure that the lenses are perfectly fitted. This means that customers can exploit their visual potential to the full and take home their individually fitted model of glasses with the best possible vision.
And: whether it's professional cleaning, readjusting the fit or ordering spare parts – they'll be happy to take care of your glasses in their own workshop. Just come by and let yourself be inspired, FÜNF HÖFE Optik is looking forward to seeing you.
Read more about FÜNF HÖFE Optik in Maffeihof.
FÜNF HÖFE
Theatinerstrasse 8
80333 München
Optics and Accessoires
Ground floor
Mon-Sat 10:00 am - 06:00 pm

Map
Map view:
2D

3D