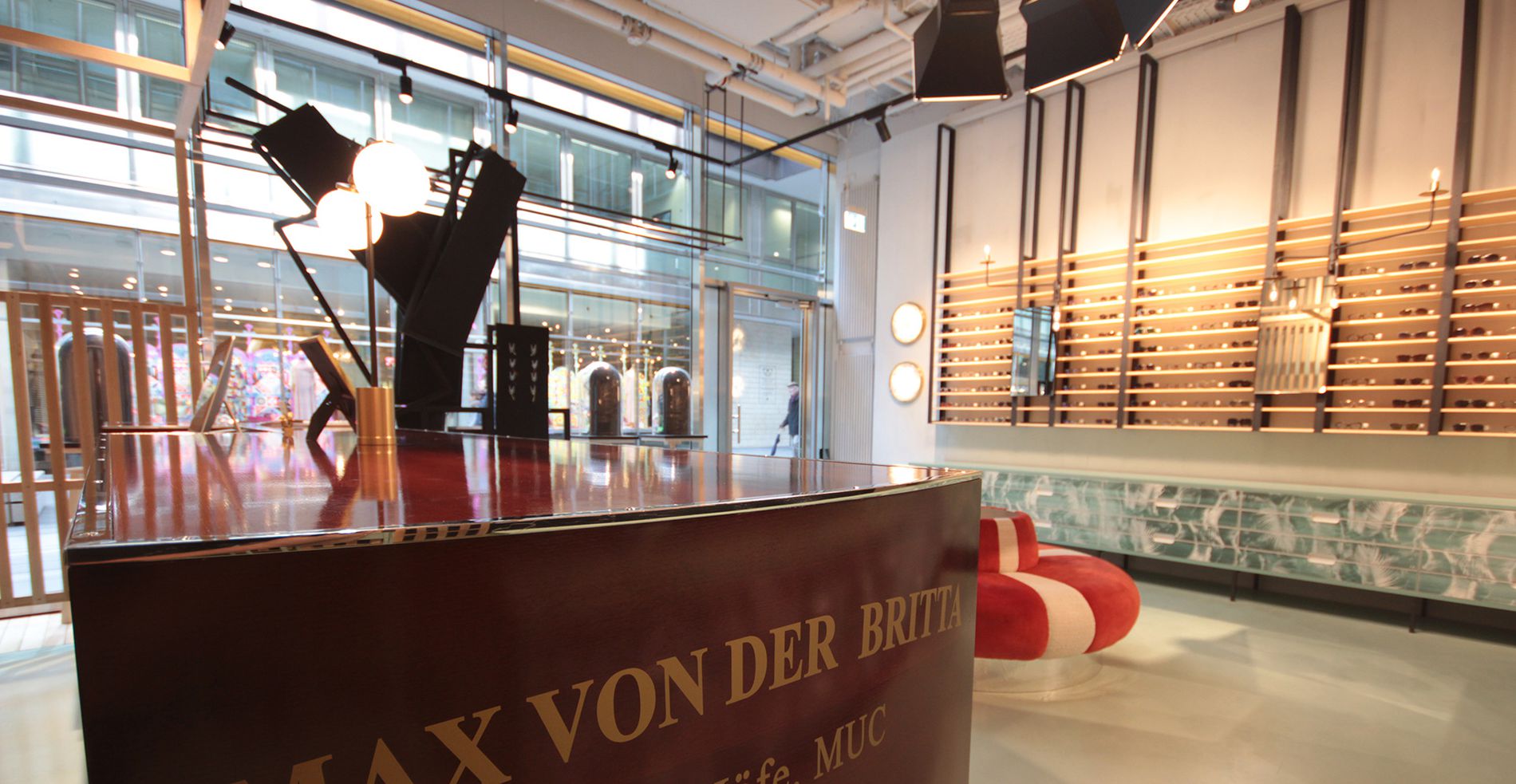 Eyewear & Opticians Munich
Since 2001 FÜNF HÖFE Optik is known in the FÜNF HÖFE in the centre of Munich for its exquisite service and range of exclusive spectacles. In order to meet the rapid development of eyewear and lens technology and being able to offer our customers more service at the highest level, we have expanded our presence. Since November 2016 we have another point of presence in the Maffeihof – in addition to the main store in Perusahof.
FÜNF HÖFE OPTIK Maffeihof
With our second store in Maffeihof we now have more space to offer more of our excellent service. We have more space to showcase our exclusive frames in a welcoming and lingering ambience. Enjoy a coffee on our ash wood counter in a famous Riva boat style, or take a quick rest before letting our staff guide you through our exclusive collections. Downstairs we have set up a refraction room equipped with all the latest technology. Here we find and regulate all the values needed in order to help create your perfect glasses. You won't just look stunning in your desired spectacles but you will also be able to enjoy 100 % of your visual acuity. Just come over, we are looking forward to seeing you!
FÜNF HÖFE
Maffeistraße 6
80333 München
Optics and Accessoires
Ground floor
Mon - Fri 10.00 am - 7.00 pm
Sat 10.00 am - 6.00 pm
Map
Map view:
2D

3D