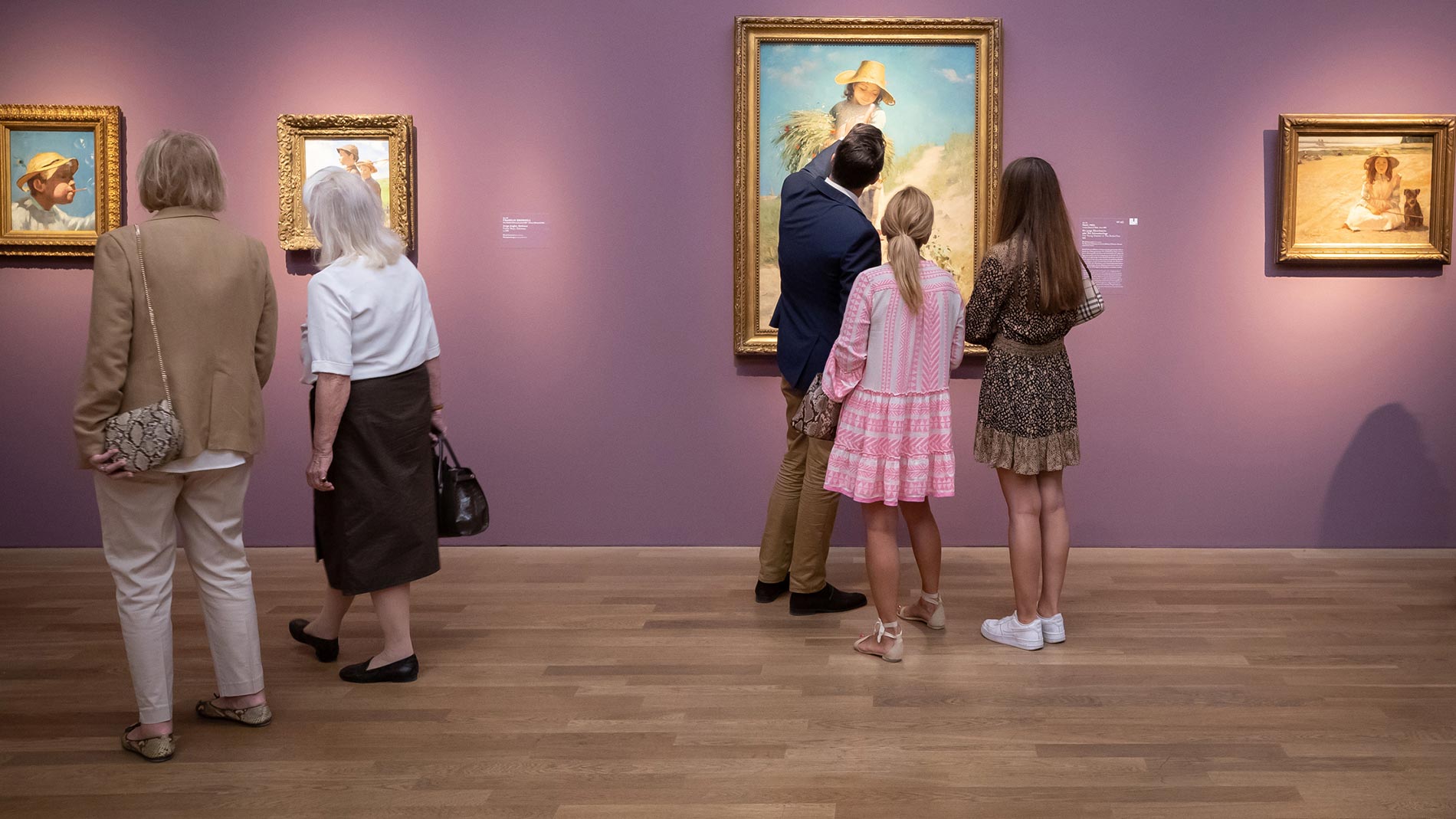 Kunsthalle Munich
Kunsthalle Munich – formerly known as "Hypo-Kunsthalle" – is one of Germany's leading and most visited exhibition halls and is the most important and best-known institution of the Hypo-Cultural Foundation. The programme spans the temporal spectrum from prehistory and early history to the immediate present. Each exhibition is accompanied by a colourful programme consisting of lectures, guided tours, events, concerts and special offers for children.
Art & culture in the heart of the city
In 2001, the Kunsthalle Munich moved into its contemporary rooms at the FÜNF HÖFE, which was designed and realised by the renowned Swiss architects Herzog & de Meuron. Here, in the middle of Munich's city centre, the Kunsthalle Munich organises two to three temporary exhibitions a year. Around 1,200 square metres of exhibition space are equipped with state-of-the-art museum technology and provide a worthy platform for works of art from a wide variety of genres.
Kunsthalle Munich – a varied programme
The most important criterion for selecting an exhibition theme at the Kunsthalle Munich is the highest artistic quality. Art and cultures from all over the world find their glittering appearance here, whether painting, sculpture, graphic art, photography, arts and crafts or design. Monographic exhibitions and thematic projects alternate, but interdisciplinary approaches also find their place in the versatile programme of Kunsthalle Munich.
As a house without its own collection, the possibilities of Kunsthalle Munich are unlimited. The most successful exhibitions in recent years have included "Claude Monet and Modernism", "Folkwang: First Museum of Modernism", Jean Paul Gaultier, "Pompeii: Life on the Volcano", Mark Rothko, the exhibition of the work of fashion photographer Peter Lindberg, "Thrill of Deception" and "Thierry Mugler: Couturissime".
The Hypo-Cultural Foundation
The Hypo-Cultural Foundation was founded in 1983 by the then Hypotheken- und Wechselbank to mark its 150th anniversary. Its activities, focusing on the fine arts and the preservation of historical monuments, are divided into five areas: the internationally renowned Kunsthalle Munich; the annual monument award for exemplary preservation of historical monuments in Bavaria; the museum fund, which promotes purchases of contemporary art; sponsorship of publicly accessible projects in the field of contemporary art; awarding of a scientific scholarship for art historians or restorers.
FÜNF HÖFE
Theatinerstraße 8
80333 München
Art museum
Ground floor
Mon-Sun 10:00 am - 08:00 pm
Map
Map view:
2D

3D