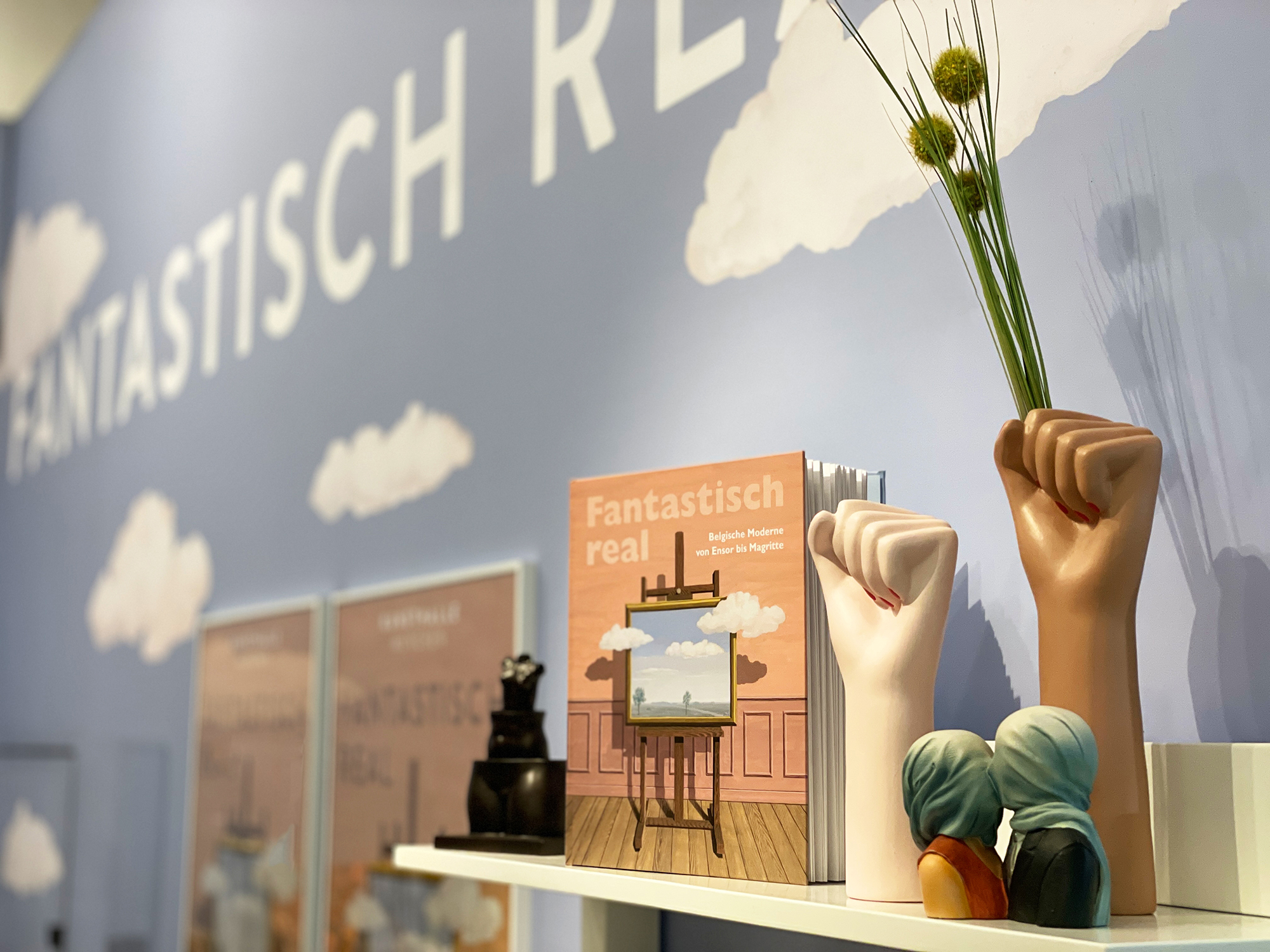 Kunsthalle Shop
The Kunsthalle Munich in our CityQuartier FÜNF HÖFE inspires with its changing, top-class exhibitions of all epochs, genres and styles. And with the Kunsthalle Shop, directly at the Plaza of the FÜNF HÖFE, it has its own museum shop.
In the Kunsthalle Shop, art fans will find an assortment of hand-picked, beautiful and exclusive products, selected design pieces and high-quality jewellery, each thematically matching the current exhibition. Exhibition posters, postcards and a large selection of books are also available for browsing before or after your visit to the exhibition. The Kunsthalle Shop is accessible from the 1st floor directly from the foyer of the Kunsthalle as well as downstairs on the ground floor, directly from the FÜNF HÖFE plaza.
Design articles, jewellery, books & more
So you can prolong your visit to the exhibition while browsing, or simply shop independently of your visit to the exhibition. The Kunsthalle Shop is a paradise for creatives, interior fans, fashionistas, book fans and anyone looking for gifts. Every item is something special. Some make you smile, some combine style and utility and some are simply beautiful!
The Kunsthalle Munich
The Kunsthalle Munich is the most important and best-known institution of the Hypo-Kulturstiftung. With around 350,000 visitors a year, the Kunsthalle Munich is one of the most renowned exhibition halls in Germany, showing three major exhibitions a year on a wide variety of themes. Around 1,200 m² of exhibition space are equipped with the latest museum technology and offer a worthy platform for works of art of the most diverse genres: whether painting, sculpture, graphic art, photography, arts and crafts, design or fashion. Monografical exhibitions and thematic projects alternate, but interdisciplinary approaches also find their place in the versatile programme of the Kunsthalle Munich.
The Kunsthalle Shop is a joint project with MuseumsWelt.
FÜNF HÖFE
Theatinerstr. 8
80333 München
Mon-Sun 10:00 am - 08:00 pm
Map
Map view:
2D

3D