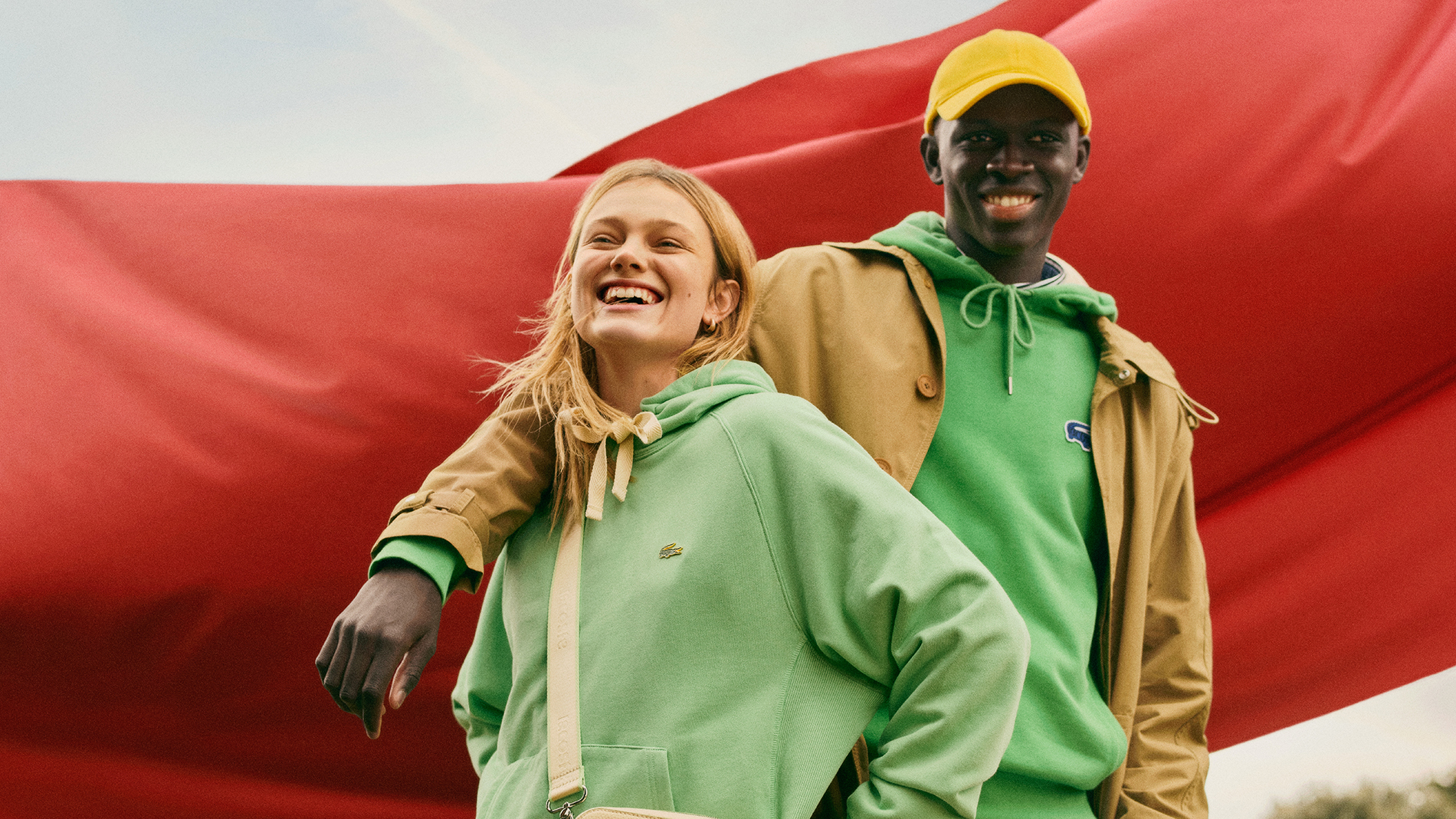 Lacoste
Lacoste – a legendary brand
"Without elegance, playing and winning has no appeal" René Lacoste once said. The 1920s tennis legend was the epitome of elegance in everything he did. A visionary free thinker, he defied predetermined rules throughout his life to innovate, invent and reinvent. One example of this is the creation of the very first short-sleeved polo shirt made of breathable fabric, which allowed more freedom of movement in tennis competition and thus a better game. This invention led to the creation of a brand that became the epitome of liberated self-expression at the intersection of sports and fashion: Lacoste.
The first logo on garment
René Lacoste's willingness to take risks and determination in tennis earned him the nickname "the crocodile" and he made it his trademark. It was the very first logo to appear on a garment – first on the white jackets in which he took to the tennis court – and eventually led to worldwide recognition.
Fashion by Lacoste – since 1933
Since the creation of the very first polo shirt in 1933, Lacoste has authentically combined the brand's sporting heritage with unique style in fashion for women, men and children to bring optimism and elegance to the world. In every collection, in every line, Lacoste's timeless elegance is reflected through the combination of creativity and classic style.
"Iconic Pieces" for women, men, children.
Passed down from country to country, from one generation to the next, from one friend to another, emotional connections are not only created with each Lacoste piece, they become true "Iconic Pieces" of any wardrobe. Lacoste's signature elegance is not only universal, but also timeless. Above all, it is the basis for a community united in itself, where each respects and recognizes the values and differences of the other. LACOSTE is an international brand of MF Brands Group, present in 98 countries with a network of 1,100 stores.
Lacoste Munich FÜNF HÖFE – since 2021.
Since April 2021, there is now a new store in Munich. We are proud that the French cult brand has chosen FÜNF HÖFE as the location for its new flagship store. On about 350 square meters you will find the complete range of the French cult brand: women's fashion, men's fashion and children's fashion as well as accessories.
For more information about LACOSTE, click here.
You can find more stores for women's and men's fashion in the FÜNF HÖFE here.
FÜNF HÖFE
Theatinerstr. 11
80333 München
Women's and Men's fashion, asseccoires
Ground floor
Mon-Fri 10:00 am - 07:00 pm
Sat 10:00 am - 06:00 pm

Map
Map view:
2D

3D