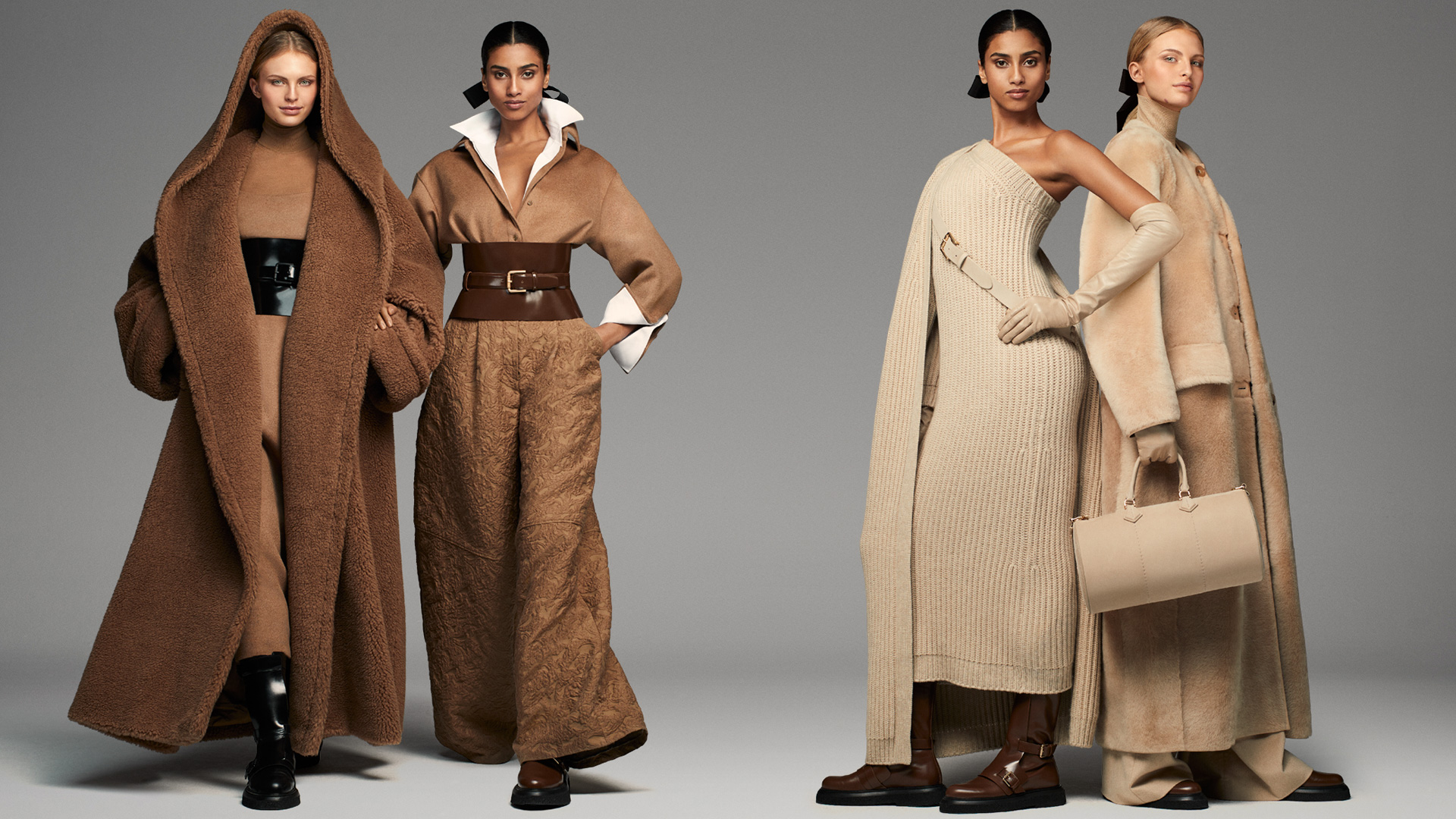 Max Mara Munich
With Max Mara in Munich's CityQuartier FÜNF HÖFE, the Italian designer label opened its latest shop in Germany in May 2013, designed according to a new store concept. The prestigious store on Theatinerstraße carries the collections MaxMara, Weekend, 'S MaxMara, Studio, Pianoforte, Sportmax and Sportmax Code lines on two floors.
Unmistakable by its statement shades and luxurious fibres, Max Mara is a favourite of women worldwide. Worn by supermodels, celebrities and royalty alike, the designs have been spotted both off-duty and at red carpet occasions. From Isabella Rossellini to Cate Blanchett, the Max Mara woman is universal, sophisticated, always elegant and exudes understated confidence. And the Max Mara Munich store at FÜNF HÖFE represents exactly that.
Women's fashion with a timeless look
The Max Mara label stands for clear cuts and lines, the highest quality and stylistic confidence, as well as timelessness paired with new inspirations. Exclusive Italian tailoring using luxurious materials such as double cashmere, combed satin and the finest silk combined with technical innovations create the special look of Max Mara creations. A palette of muted colours, simple details and feminine prints complete the understated, timeless look full of sophistication and elegant minimalism. Fashion and accessories, trousers, dresses, coats, skirts, blouses, shoes … here ladies can revel in style and colour.
Great designers and cosmopolitan flair
Max Mara always works with star designers such as Karl Lagerfeld, Jean-Charles de Castelbajac, Dolce & Gabbana, Franco Moschino and Narciso Rodriguez. Style icons are also the multicultural models who represent the label: Besides Lara Stone, Gigi Hadid and Alexina Graham, for example, models Shanelle Nyasiase and Imari Karanja, who come from Kenya, worked for Max Mara – or Halima Aden, who walked the catwalk wearing a hijab. This international, cosmopolitan and self-confident flair can also be felt at Max Mara Munich.
Max Mara and the history of the label
Achille Maramotti, an entrepreneur from Reggio Emilia, began designing designer fashion in 1947 and founded his own company in 1951 under the name Confezioni Maramotti. After a few years, the company name was changed to "MaxMara" – and over the years, Max Mara began its triumphal march around the world. Since 1989, there has also been the Max Mara Magazine, which brings his vision of fashion closer to readers worldwide twice a year. MM Magazine is a fashion, beauty, art and design magazine with current events and beautiful imagery and is distributed in Max Mara boutiques worldwide – including Max Mara in Munich, of course.
You can find even more international fashion labels at FÜNF HÖFE here.
FÜNF HÖFE
Theatinerstraße 11
80333 München
Women's fashion and accessories
Ground floor
Mon-Sat 10:00 am - 07:00 pm

Map
Map view:
2D

3D