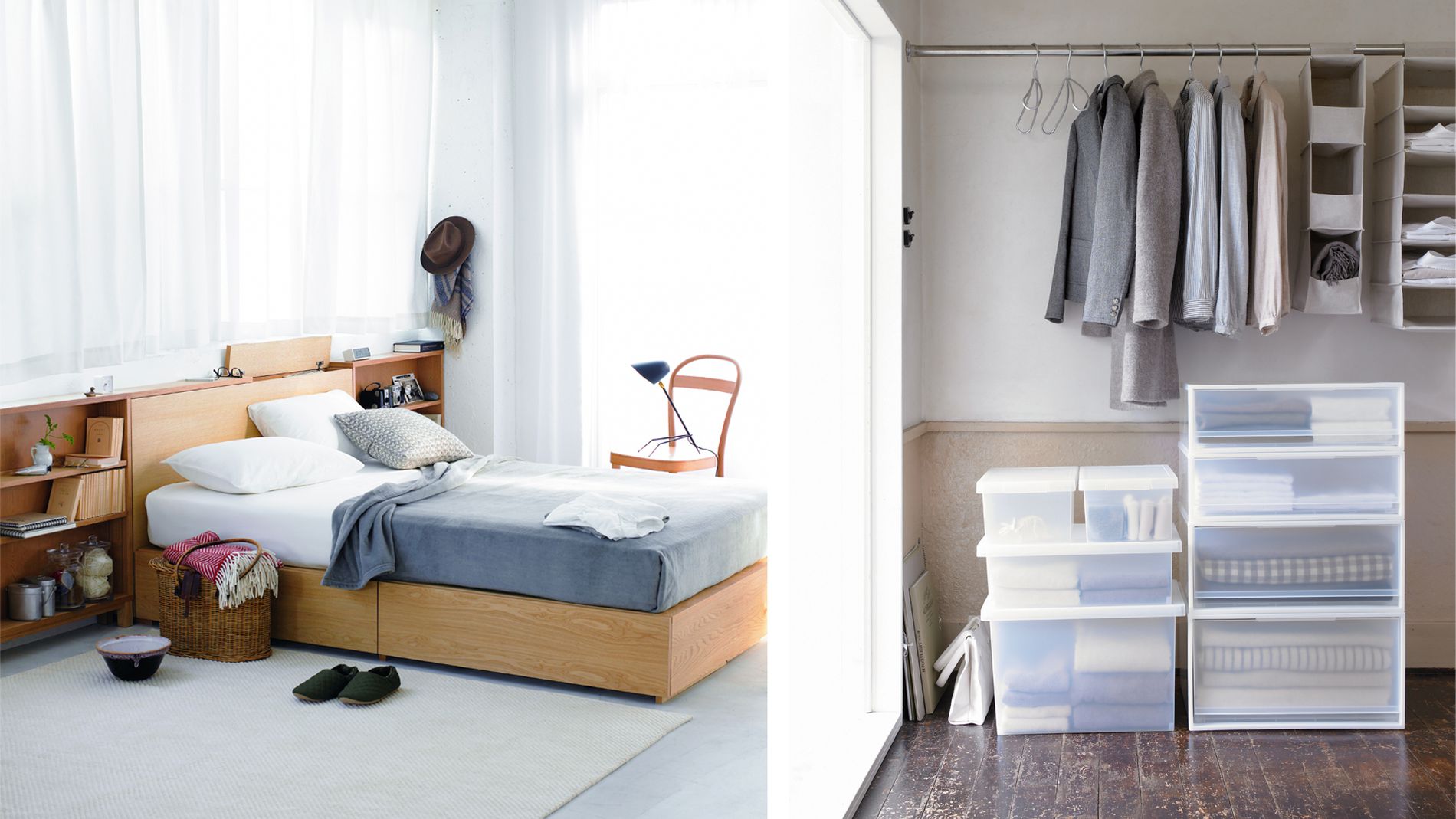 Muji fashion Munich
Muji Fashion Munich – at shoppingcenter FÜNF HÖFE
The spacious Muji store for fashion, interior and lifestyle in Prannerpassage is one of only six exclusive Muji stores all over Germany.
The Japanese brand Muji is represented by over 800 shops in 26 countries. In 2006, Muji München was opened as the second shop in Germany. As in all Muji shops, restraint and functionality determine the shop presentation. The store is bright, clearly laid out and tidy, drawing attention to the looks. The white-painted walls are lined with steel shelves for the products – everything is well lit, beautiful and simple and in a clear design language typical of Muji. In short: here you get fashion, accessories and interior design that concentrate on the essentials!
Interior, fashion & accessories: less is more
Muji was founded in Japan in 1980 and is an abbreviation for "Mujirushi Ryohin", which means "no brand, high-quality products". The motto of the Muji concept: "Less is more". Perfect for the urban, stylish clientele of the FÜNF HÖFE shoppingcenter in Munich city. At Muji Munich you will find stylish, functional and affordable quality fashion products for all relevant areas of urban life. The unique product range, which is also available at Muji Munich, includes timelessly beautiful, unagitated and cleanly designed furniture, household goods and storage items, as well as women's, men's and children's clothing, accessories, travel accessories and stationery. Muji fashion and textiles are simple and functional, preferably made from natural materials, often also from organic fibres.
High-quality materials, functional design
The cornerstone of Muji's founding was an in-depth streamlining of the manufacturing process with a view to creating simple, affordable, high-quality products that were screened according to three aspects: Choice of material, process of inspection and simplification of packaging. The resulting styles are remarkably pure and fresh. This brought Muji much recognition not only in Japan, but all over the world. The simple but not minimalist products are resource-friendly, inexpensive, simple and close to nature. Customers can see this for themselves at Muji Mode München. It's not about trend-dependent "must-haves" here, but about the satisfied feeling of having everything you need – no more and no less.
Renowned designers from all over the world work for the Japanese company – but anonymously, so that it remains a secret who designed each Muji product. Only the design and the wearability should convince the customer, not the names of well-known designers.
FÜNF HÖFE
Kardinal-Faulhaber-Str. 10
80333 München
Women's, men's and children's fashion
Ground floor
Mon-Fri 10:00 am - 07:00 pm
Sat 10:00 am - 08:00 pm

Map
Map view:
2D

3D