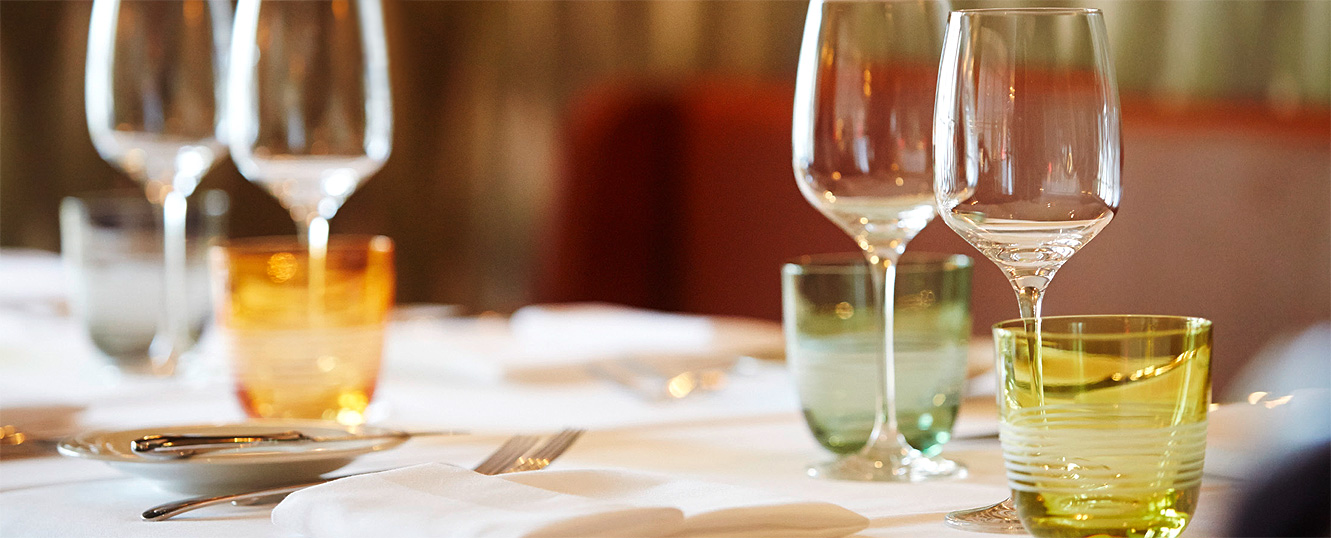 Restaurant Pageou Munich
"Pageou" is the name of star and TV chef Ali Güngörmüş's Munich restaurant on the backside of FÜNF HÖFE. In a beautiful ambience, he spoils his guests with Mediterranean and oriental-inspired dishes. A successful liaison is always created when selected flavours know how to finely underline the speciality of a product. All creations served at the Pageou restaurant in Munich follow this rule.
Relaxed elegance: the Pageou restaurant in Munich
The Pageou restaurant reflects the personality and history of its host: good craftsmanship in wood, leather and beautiful fabrics meet clear, light forms. Guests should be able to relax in an ambience that is natural, intimate and open at the same time. The centrepiece of the guest room is "the sun of Pageou": a hammered metal disc that creates an iridescent play of light and expands the view into infinity. Because: "Look into the sun, look into the day" – this is the literal translation of the Turkish family name Güngörmüş. In summer, a quiet terrace in the inner courtyard also beckons – a cosy oasis in the countryside.
Ali Güngörmüş: Pageou, Hamburg, Munich
The chef of the Pageou restaurant, Ali Güngörmüş, was born in the small Turkish village of Pageou. After he had come to Germany with his family and finished school in Munich, he had worked his way up in the starred restaurants Glockenbach and Tantris in Munich and in the Schweizer Stuben in Wertheim, then opened the top-class restaurant Le Canard in Hamburg in 2005 and brought it to star level within a year.
For his restaurant Pageou in Munich, Güngörmüş has skilfully enriched the French and Mediterranean-primed kitchen style of his teachers with inspiration from East Asia, India, the Arab world and his Turkish homeland. Ali Güngörmüş himself says about his cuisine: "I don't cook anything I don't like. I only cook what I would order in a restaurant. Our base is Mediterranean, and in combination with oriental, exotic flavours, great creations come out. And that is what the guests expect and want here."
He is supported by a perfectly trained service team that knows how to balance the accompaniment of the guests between affection and restraint.
You can find out more about Ali Güngörmüş and his restaurant Pageou here.
More gastronomy, cafés and restaurants at FÜNF HÖFE.
FÜNF HÖFE
Kardinal-Faulhaber-Straße 10
80333 München
Restaurant
Ground floor
Tue-Thu 06:00 pm - 09:30 pm
Fri-Sat 12:00 pm - 2:30 pm and 06:00 pm - 09:30 pm


Map
Map view:
2D

3D