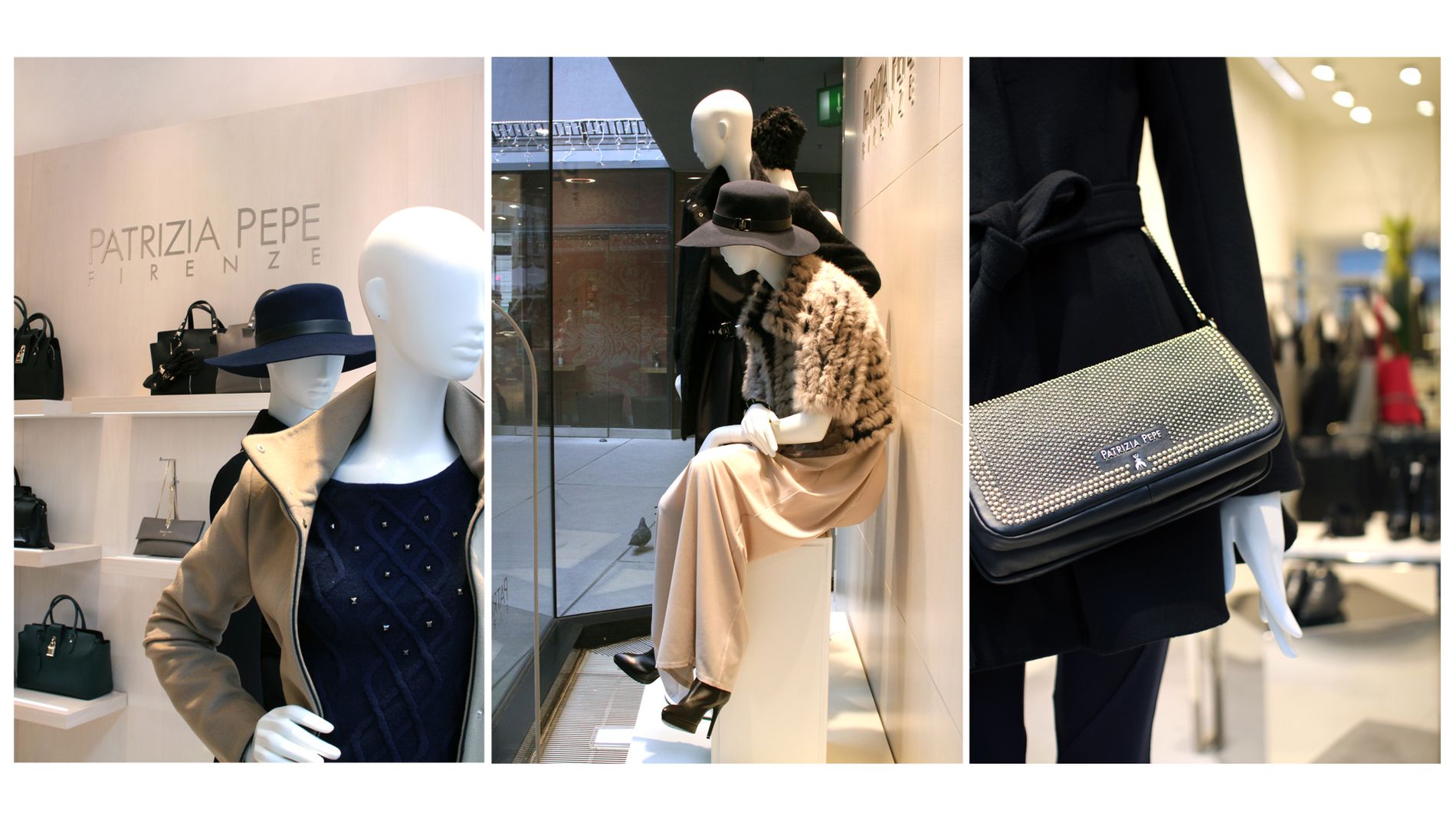 Patrizia Pepe is the offspring of Patrizia Bambi's passion (creative director) and the entrepreneurial spirit of Claudio Orrea (president and CEO). Its birth took place in Florence in 1993.
Ever since, the label has successfully married everyday practicality with an elegance worthy of the most special moments – above all, thanks to an original minimalism of structure and form and the minute care taken over every detail. The embodiment of a style whose every gesture is designed to exalt the harmony of a woman's femininity, expressing a woman who is sexy, decisive – and also possesses a streak of wildness. Its glamorous collections are generated by a tireless quest for the highest possible quality in materials and finishing.
The Patrizia Pepe boutiques are conceived as ideal settings for showing each product's quality of taste, style and confection at its best. The architectonic design and the furnishings express the same concepts of essentiality and clean lines that characterise the collections. Skilfully welcoming lighting design plays an important part in enhancing the impact of both the clothing and the accessories. Over the years, Patrizia Pepe has always been extremely sensitive and responsive to market demand. The label's first menswear venture was a spring/summer collection launched in 2005, and spring/summer 2007 heralded the first girl's collection. January 2014 marks the début of the accessories and shoes line.
FÜNF HÖFE
Theatinerstraße 12
80333 München
Women's fashion and accessories
Ground floor
Mon - Sat 10.00 am - 7.00 pm
Map
Map view:
2D

3D