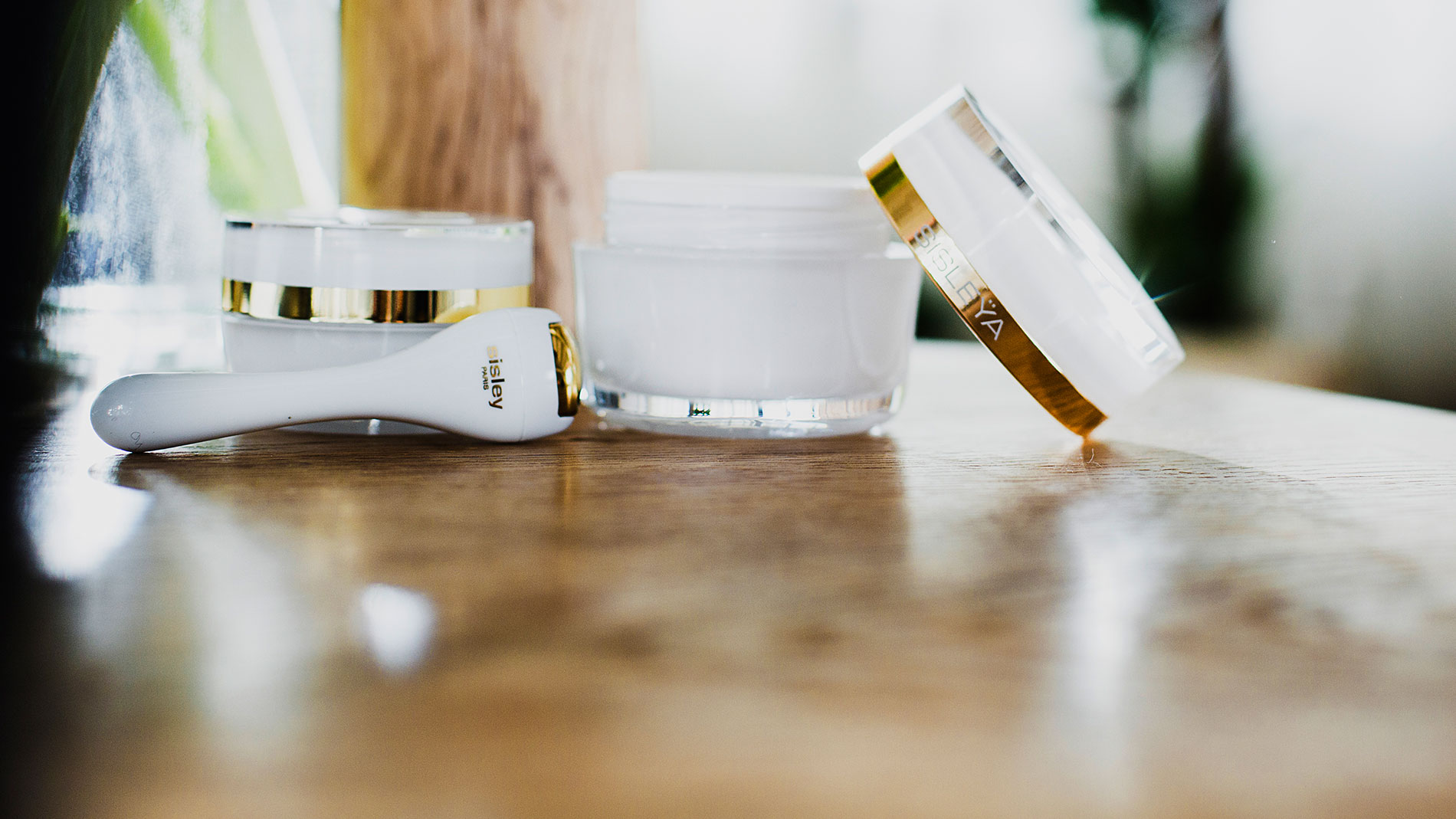 Maison Sisley Munich
New at FÜNF HÖFE since July 2019: Maison Sisley Munich, the city's new and first independent Sisley Paris boutique.
The plant expertise for your beauty
Since 1976, Sisley Paris has honoured the philosophy of phyto-cosmetics through unique products and treatments. When Hubert d'Ornano founded Sisley Paris in 1976, the visionary entrepreneur had an extremely innovative approach: to rely on technological advances to bring the best of plants and essential oils to cosmetic products. Sisley draws inspiration from the plant world and is considered one of the pioneers of phyto-cosmetics. The life energy of plants, their impressive ability to regenerate and adapt to their habitat, their protective system and their fragrances, all this is used for skin care.
In its constant quest for innovation, the French brand therefore uses the ingredients from highly effective plant extracts to develop and produce active complexes with global, targeted action. The family-owned company continues to pursue its innovative approach to this day. All this can be experienced and felt at first hand at Maison Sisley Munich.
Skincare & Body Care, Make-up & Hair Care
The know-how and expertise of Maison Sisley Munich are present in every area: Anti-ageing, cleansing and care for every skin type – for women and men –, sun protection, body care, hair care and make-up. But today, Sisley perfumes also belong to the French haute perfumery. The development of the make-up line is particularly characterised by its philosophy of combining the best of Sisley's skincare know-how with the art of colour. Let yourself be seduced by these products of the highest quality at the Maison Sisley Munich at FÜNF HÖFE to meet the needs of all skin types and all beauties.
Maison Sisley Munich – Advice & Treatments
At the exclusive Maison Sisley Munich at FÜNF HÖFE Munich, you can not only receive competent and individual advice and buy the products. You can also book special treatments and individual make-ups. The special thing about the treatments: For each skin, you will receive an individual consultation to be able to react perfectly to the demands of each skin.
And: even hair stylings for special occasions, such as gala dinners or weddings, are offered here in the new rooms of the Maison Sisley Munich boutique.
By the way: Skin and body care as well as fine fragrances are also available at FÜNF HÖFE Munich at Ludwig Beck Beauty Munich in the Viscardihof.
FÜNF HÖFE
Salvatorstraße 3
80333 München
Skincare
Ground floor
Mon - Fri 10:00 am - 07:00 pm
Sat 10:00 am - 06:00 pm
Map
Map view:
2D

3D