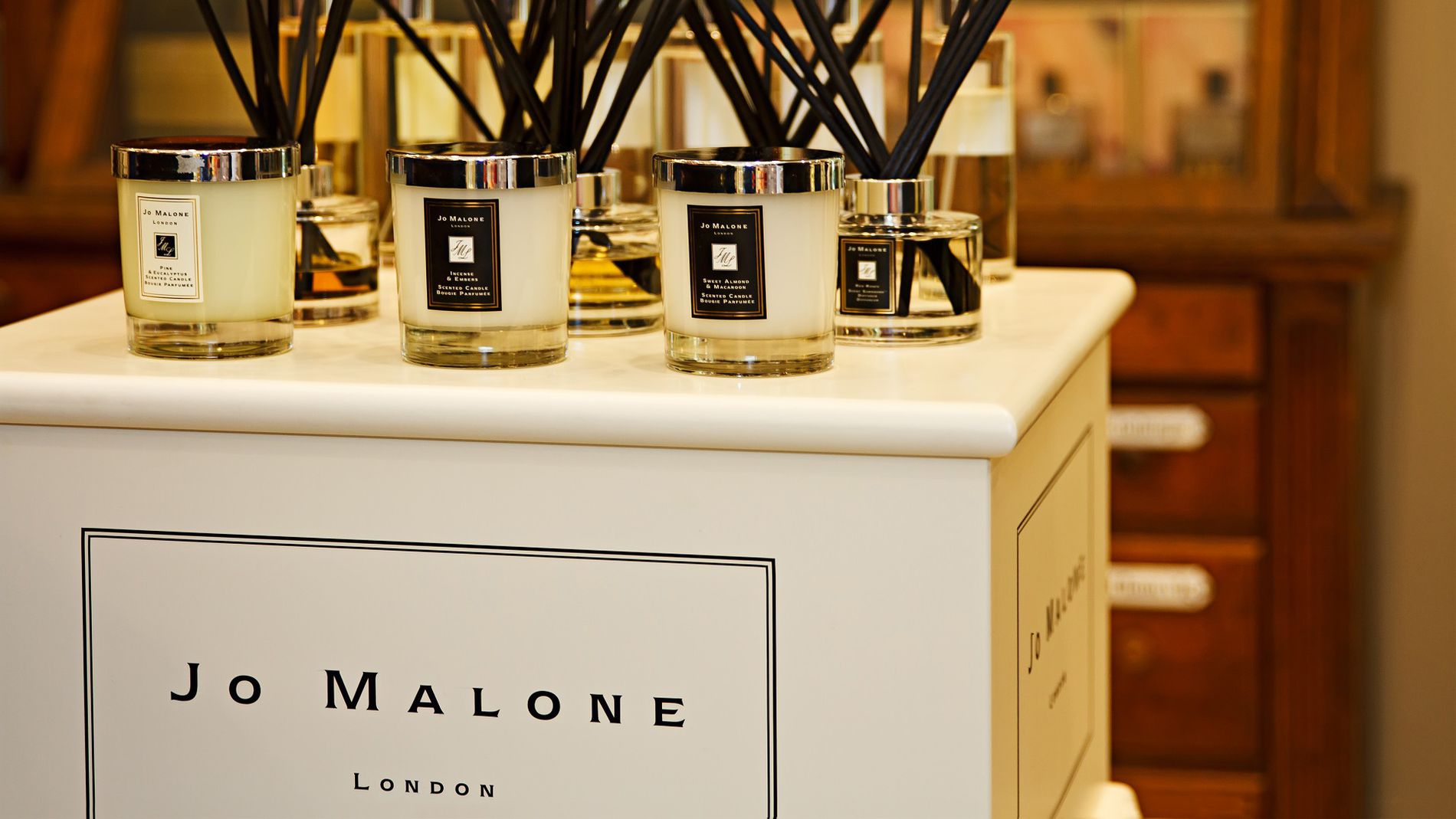 Ludwig Beck Beauty Munich
Immerse yourself in the beauty world of Ludwig Beck Munich at CityQuartier FÜNF HÖFE and let yourself be enchanted by exclusive fragrances and care series as well as fine soaps and room scents from manufactories and traditional houses worldwide. Pamper yourself from head to toe with high-quality care classics and underline your personality with make-up that Hollywood stars and beauty professionals swear by.
With more than 100 luxury and niche brands such as Aesop, Apot Care, Byredo, Edward Bess, Sepai, Molton Brown, Kilian, Peter Thomas Roth, Absolution, Priori or Koh, Ludwig Beck Beauty Munich at FÜNF HÖFE offers you an exquisite selection of the finest cosmetics and perfumes. Some brands and products are only available in Germany exclusively at Ludwig Beck Beauty in the CityQuartier FÜNF HÖFE – for example make-up by New York model and make-up guru Edward Bess or the perfume Mon Numéro 3 by L'Artisan Parfumeur.
Ludwig Beck Beauty: close service, special flair
With its small store at FÜNF HÖFE, Ludwig Beck Beauty whisks its customers away to a world full of sensuality around wellness and beauty. Here, in addition to exclusive care, you can expect competent advice in an absolutely relaxed atmosphere. The old apothecary's cabinets, the warm-hearted staff, who display an intense passion for cosmetics, and the latest products and beauty technologies merge into a wonderful luxury experience in this little spot in Munich.
At Ludwig Beck Beauty at FÜNF HÖFE you can also have your skin analysed and have the right care recommended to you. Free beauty events are also held here regularly, such as facials, manicures or fragrance journeys. Treat yourself to a make-up consultation with Edward Bess products. Or book an appointment with "The Browery": the eyebrow specialists at FÜNF HÖFE not only conjure up perfectly curved eyebrows using the special thread technique and natural colours, but also a seductive eye look with eyelash lifting.
Speaking of fragrances: some customer has already been converted at Ludwig Beck Beauty FÜNF HÖFE. To fragrances far removed from the ordinary. Listen to the stories about the companies and philosophies and let yourself be inspired by so much attention to detail and the handpicked selection of fragrances on site to find a new precious perfume in a beautiful bottle. Ludwig Beck Beauty is looking forward to your visit!
Did you know that at FÜNF HÖFE you can find also Germany's first and only Maison Sisley, with skincare, perfumes and beauty spa treatments by the phytocosmetic brand Sisley Paris? It's just around the corner.
FÜNF HÖFE
Theatinerstr. 14
80333 München
Skincare
Ground floor
Mon-Fri 10:00 am - 07:00 pm
Sat 10:00 am - 06:00 pm
Map
Map view:
2D

3D