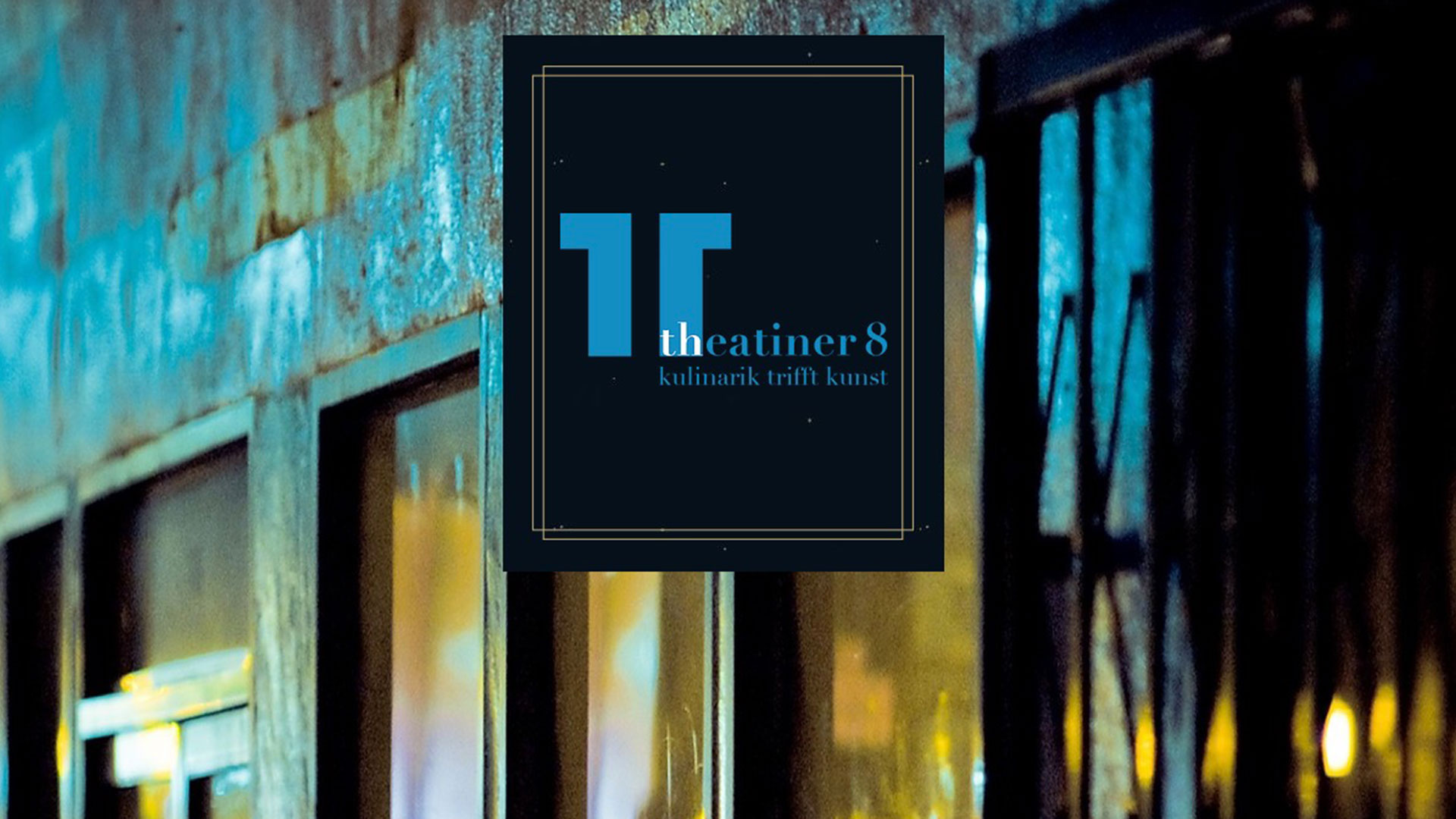 The Café Theatiner 8 – culinary art meets art
"A healthy mind in a healthy body" – that means: Feed your mind and senses with selected art and then feed your body with freshly prepared delights. Tongue-in-cheek, Theatiner 8 interprets the old Roman quote in a very contemporary way. Centrally located on the 1st floor of the Kunsthalle Munich in FÜNF HÖFE, the café, bar & restaurant Theatiner 8 serves modern, urban Bavarian cuisine. And to complete the whole thing, you'll get Bavarian friendliness on top – free of charge, of course.
Fast. For betweentimes. And very cozy.
The crew of Theatiner 8 is always there for their guests, here you can relax, eat and drink from 10 am to 8 pm. At lunchtime, if you want to go fast, there is the convenient "rapid plate". If you have even less time, you can get many kinds of fine treats for the little hunger at the street sale counter on the ground floor of Perusahof. Coffee, tea and other hot drinks as well as incredibly delicious pastries and cakes for more life experiences – to take away or for a little break at the counters with a view into the passages of FÜNF HÖFE. If you want to take it easy and relax in a comfortable ambience, the café & restaurant Theatiner 8 on the first floor welcomes you.
Bavarian "hardware and software"
From the classic butter pretzels and a variety of sandwiches to sweet pastries and a variety of strudel, everything is available also to take-away. Only fresh regional ingredients and food are processed in the restaurant. A large selection of Augustiner beers leaves nothing to be desired. And if it does, the bar menu will delight the visitor with fine wines, long drinks and many other culinary delights.
Art to stay
In Kunsthalle München you can discover a wide range of exceptional exhibitions. Anyone who only associates painted pictures or wrapped buildings with art will be introduced to a much broader spectrum of this genre. Surprises always included. And after your walk in the exhibition rooms the café & restaurant Theatiner 8 invites you to linger over a cup of coffee or cappuccino, delicious cakes (with and without cream) or a snack. To discuss, to philosophize, to indulge … whatever the guest is up to. Because art as well needs to be talked about.
Everything will be new. In September 2020.
Theatiner 8 will be closed in August and reopened in September: with new furnishings and cool events – but with the same dedication to Bavarian cuisine and with the same commitment to guests. It's a promise.
Theatinerstr. 8
80333 München
To-Go: Mo-Fr 07:00-20:00 & Sa 09.00-20:00
Restaurant & Café: Mo-Su 10.00-20.00
Map
Map view:
2D

3D