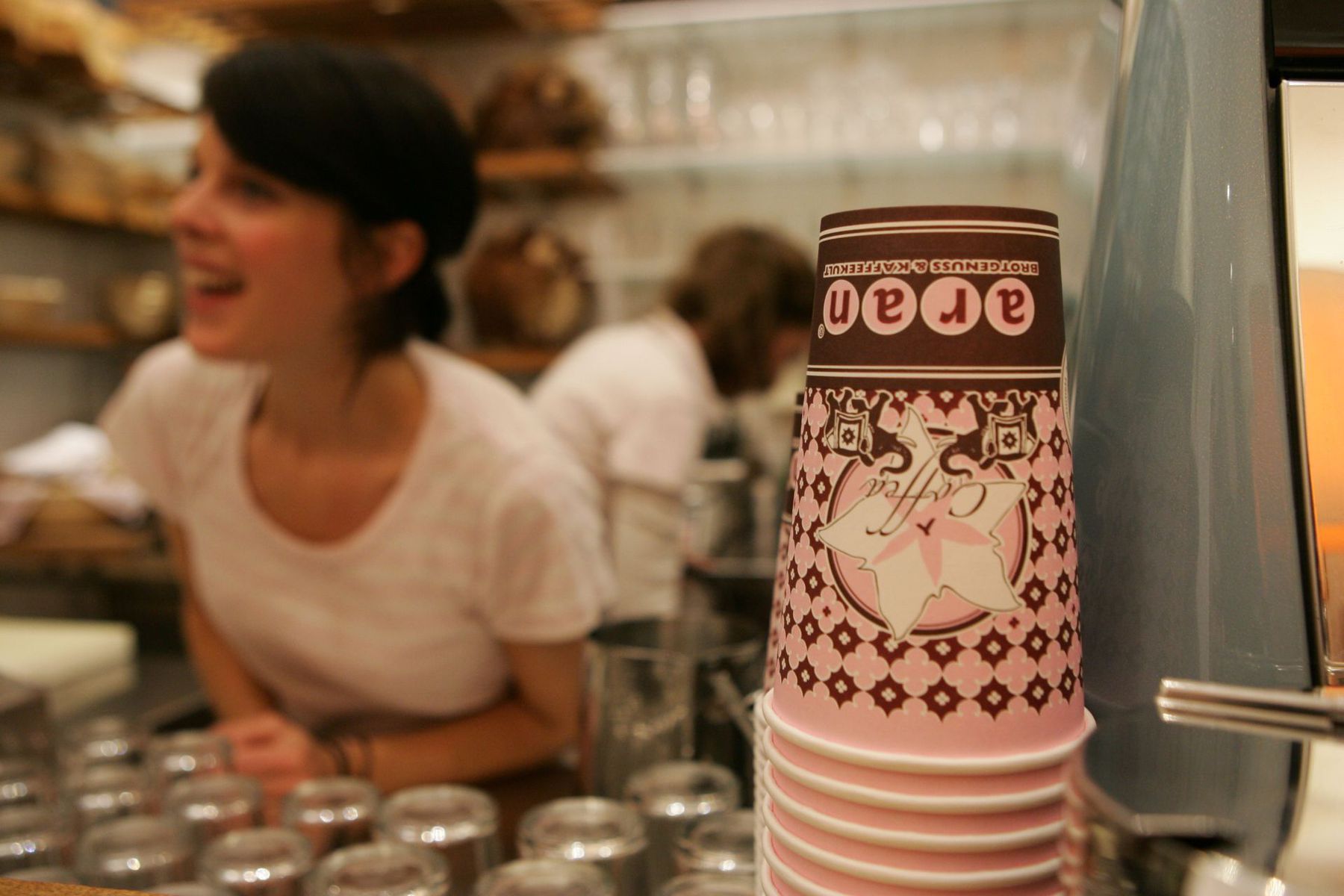 Café Aran Munich
Café Aran Munich, that's bread enjoyment and coffee cult at the CityQuartier FÜNF HÖFE, right on Theatinerstraße.
A popular place for a cappuccino or tea in the morning, for a lunch break or a shopping stop, famous for its delicious breads and spreads. Café Aran Munich is a wonderful place to pause and enjoy a good snack while observing the colourful city life. Café Aran is simple and warm-hearted with only one goal: to make their guests happy.
Bread as a work of art – and other delicacies at Aran Munich
The trademark of Café Aran is above all its delicious sourdough breads: 4,500 years ago the ancient Egyptians discovered that a leavened dough makes bread last longer and intensifies the taste. So even today, natural sourdough is the most important basis for making Aran breads. The special thing about the breads from Café Aran is the long fermentation and maturing time of the dough, which is processed according to an age-old home recipe and without yeast, acid extracts, accelerators or other foreign substances. Fresh and crispy every day, the six-pound loaves are then baked in the wood-fired oven.
However, the breads from Café Aran Munich become the perfect treat with their high-quality spreads: from sweet and mild to spicy and savoury, with meat, vegetarian or vegan. There is also a wide range of desserts and ice cream variations. The homemade cakes from Café Aran Munich are a real treat. They use the finest spelt flour, cream of tartar baking powder, Callebaut couverture, regional free-range eggs and pure butter. Vegan or gluten-free cakes also have a permanent place at the counter.
Tea and coffee – freshness and quality at Aran Munich
When it comes to coffee, since 2009 Café Aran Munich has been working with Supremo from Unterhaching. Supremo is one of the best roasters in the country and is the perfect hunter-gatherer for the beans and blends at Aran. Freshness, fairness and quality are top priorities.
The highest quality is also emphasised in tea. The taste and quality characteristics are mainly determined by the climate, the soil and the altitude of the growing area – and by the processing care on the respective plantation. When selecting Aran teas, special attention is paid to these characteristics – the highest quality standard is the most important prerequisite.
Just take a look and enjoy!
And next time, you might also stop over at Bar Comercial, Barista, Schumann's Tagesbar or one of the other nice coffee shops, bakeries and delis at FÜNF HÖFE Munich.
FÜNF HÖFE
Theatinerstrasse 12
80333 München
Café
Ground floor
Mon-Sat 10:00 am - 06:00 pm
Map
Map view:
2D

3D