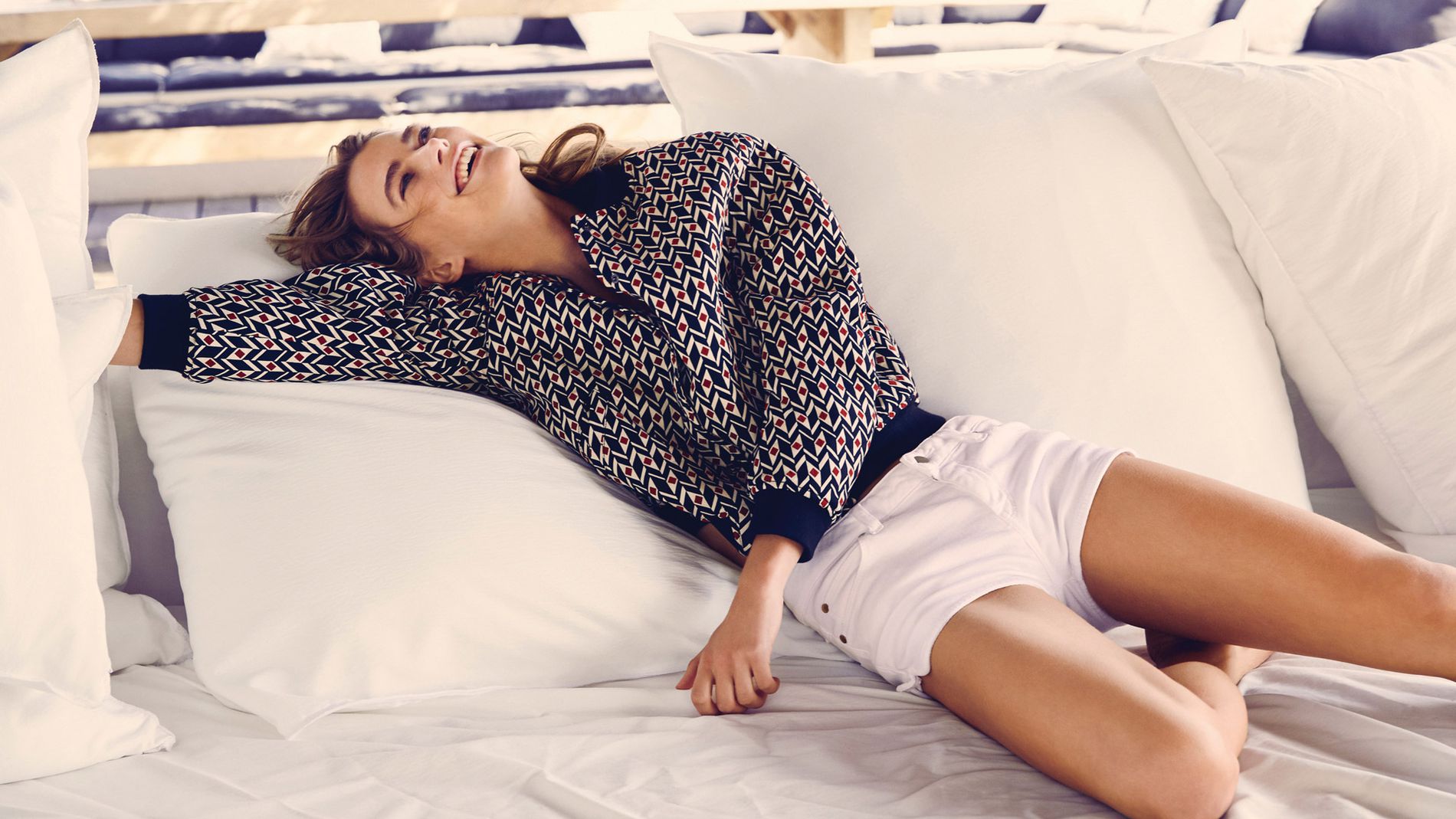 The French fashion label ba&sh originated from a special friendship. A friendship between two women who, with their creativity, excellent taste, unerring sense of fashion and trends – and with the combination of their two names Barbara Boccara and Sharon Krief – have created the brand ba&sh. The declared aim: to create the perfect wardrobe for the style-conscious, modern woman. ba&sh is a brand by women for women and is now represented in more than 400 shops around the world, including ba&sh Munich at FÜNF HÖFE in the heart of the city.
Parisian fashion in Munich
ba&sh Munich brings the selected fashion of the Parisian designers to the Bavarian capital – and in the CityQuartier FÜNF HÖFE ba&sh finds the ideal environment to present itself and its exquisite women's fashion appropriatly. Dresses, jumpsuits, blazers, coats, blouses, tunics, cashmere products, trousers, jeans, jackets, cloaks, jumpers, cardigans, skirts, shorts, tops, shirts, sweat styles, shoes and numerous chic accessories – ba&sh Munich has the perfect look in its programme for every passionate fashionista, whether casual or sophisticated, simple or elaborate, classic or extravagant.
Elegance and lightness: this is ba&sh Munich
The easy drape, the selected materials, the precision of the cuts, the striking prints and the detailed handicraft make the brand highly recognisable. In addition, there is a lot of charisma, attention to detail and a very special French flair. ba&sh Munich thus embodies an elegant, fresh, feminine Parisian look and is the epitome of urban lifestyle and exuberant "joie de vivre". In short: a homage to the playful elegance, freedom and lightness of fashion, in line with the motto "be ba&sh, be happy!"
In the best company
ba&sh Munich is a great enrichment for the Munich fashion landscape. The next ba&sh stores will be found in Ingolstadt and Stuttgart. If you want to be enchanted by the designs and styles and see them for yourself live in store, visit the label in the heart of Munich, right next to the store of Camper Schuhe Munich and opposite the flagship store of the Italian leather goods label Coccinelle. It is only a few steps to the exclusive shoe shop of Peter Kaiser. So if you are looking for a complete look from head to toe – you will certainly find it here.
In short: a shopping experience in a class of its own awaits you here. ba&sh Munich is looking forward to welcoming you to the CityQuartier FÜNF HÖFE!
FÜNF HÖFE
Theatinerstraße 16
80333 München
Women's fashion
Ground floor
Mon-Fri 10:00 am - 07:00 pm
Sat 10:00 am - 06:00 pm


Map
Map view:
2D

3D