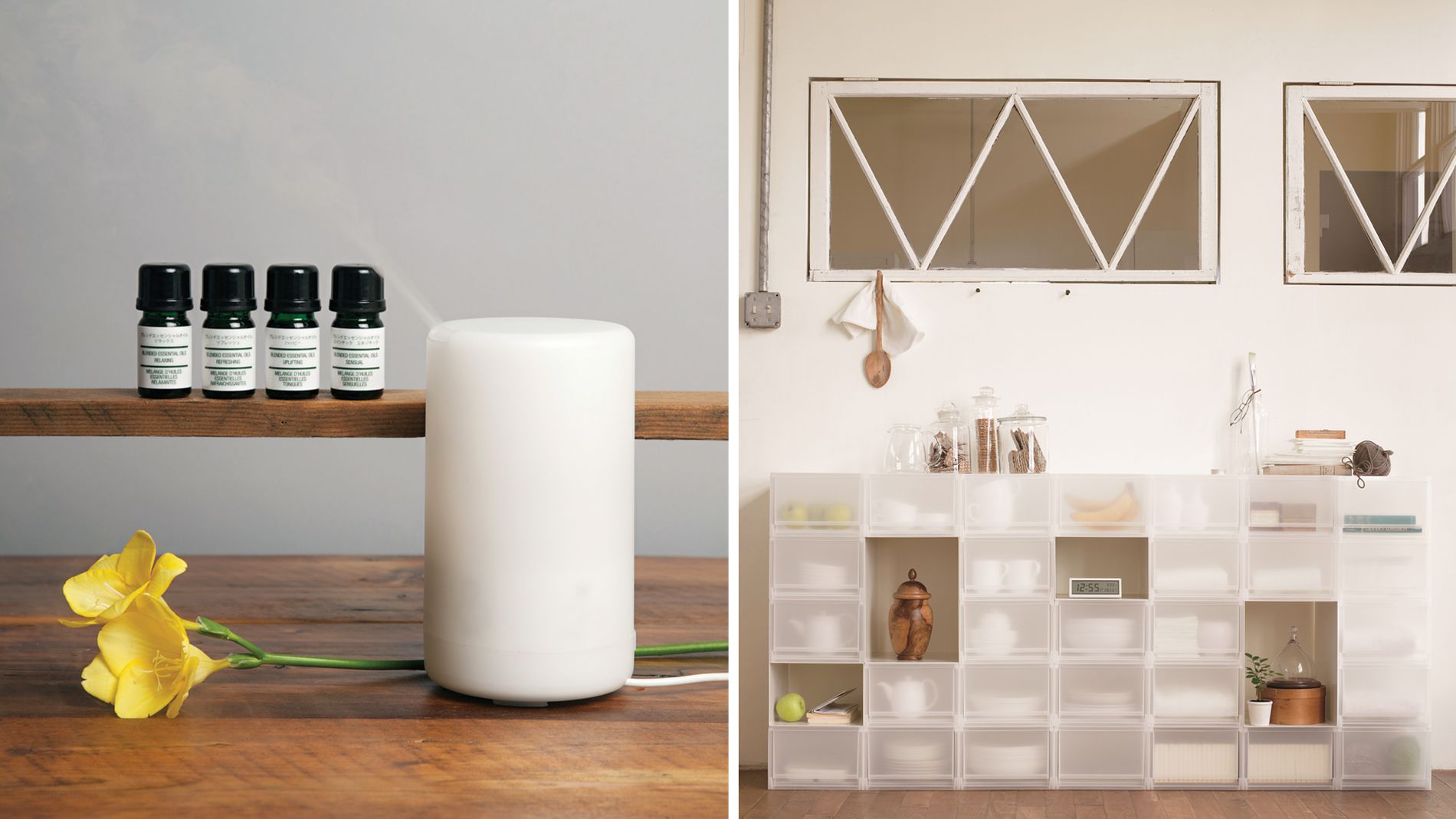 Muji Munich – Lifestyle
For many visitors to Munich and lovers of the Japanese lifestyle, the huge Muji Munich store in FÜNF HÖFE's Prannerpassage (the majority of the shop is on the 1st floor) is one of only six exclusive Muji stores all over Germany – and it's an integral part of shopping in the city centre.
Muji Munich – Lifestyle and Fashion
The Muji store in Munich was opened in 2006 as the second German branch. The design principle that stands above all else: Restraint and functional simplicity. The store is bright and clearly structured, it's easy to find your way around – and quickly find what you're looking for. Nevertheless, it's a pleasure to browse here. There is so much to discover! Home accessories and useful tools for the home, from hand brushes to storage utensils and boxes in all sizes, from small furniture to beds – and there is also a large part dedicated to Muji fashion for women, men and kids! Also popular at Muji Munich are the embroidery service and the option to customise gift boxes on the spot.
Furniture, fashion & accessories: less is more
Muji develops stylish, functional and affordable quality products for the urban lifestyle. The unique product range, which is also available at Muji Munich, includes timelessly beautiful furniture and home accessories, housewares, bedding and bathroom textiles, kitchen items and storage solutions, shelves, tables and chairs, travel accessories, skincare and cosmetic accessories. Clocks, lighting and tools are also part of the product range – and even small electronics for the bathroom and kitchen. Those looking for something for the office will find folders, notebooks, pens, desk accessories and more. Classics from the Muji range are the aroma diffuser and the space-saving Body Fit seat cushion, which comfortably adapts to the body and turns your own living room or bedroom into the perfect chill zone.
High-quality materials, functional design
The products by Muji are simple, inexpensive and of high quality. This is what the brand is known and loved for worldwide. Attention is also paid to sustainability and the conservation of resources. Customers can experience this at Muji Munich. Muji is less about current trends and more about timeless, beautiful objects of daily use. By the way: Muji has renowned designers all over the world design for them – but their names are never revealed.
As mentioned above, a part of the store is dedicated to Muji fashion. Read more about Muji Fashion at FÜNF HÖFE here. And: If you love simple, modern interior design, you should also stop by Magazin Munich right next door or have a look at Ligne Roset FÜNF HÖFE.
FÜNF HÖFE
Kardinal-Faulhaber-Str. 10
80333 München
Stationery and accessories
Ground floor
Mon-Fri 10:00 am - 07:00 pm
Sat 10:00 am - 08:00 pm

Map
Map view:
2D

3D