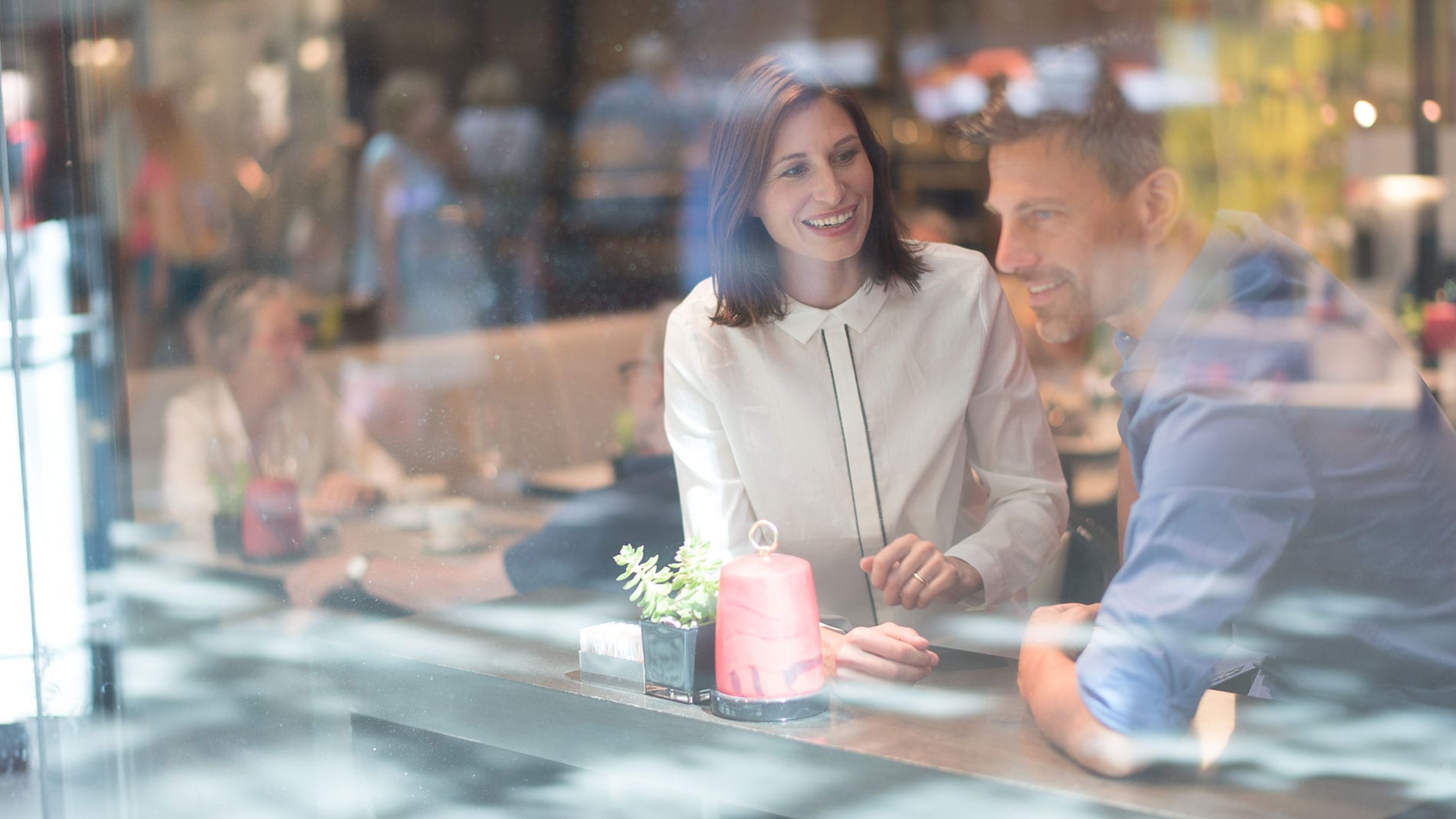 News
News 09/22/2022
Fashion: the autumn trends in the FÜNF HÖFEN
What we've been feeling in the temperatures for a few days now – on 23 September it's official: the beginning of autumn! On this day, the sun is exactly above the equator. We have the so-called equinox, which means that day and night are exactly the same length.
Even though the days are now getting shorter and cooler, there are many reasons to look forward to autumn – for example, the new fashion. We went to some of the FÜNF HÖFE stores to do some research and had a look around for you.
Natural tones and bright colours
At BOSS, you can expect earthy brown and beige tones, plus bright white, bright orange and rust. Down and knits promise cosy warmth in the cold season.
The sustainable Swiss label NILE also loves natural tones: espresso and aubergine, petrol, forest or redwood make you want to go for long autumn walks. Preferably under a blue sky, of course.
The Italian label Patrizia Pepe carries the glamour and party mood of summer into autumn: with poison green and purple, pink and orange, real eye-catchers hang on the clothes rails. The styles are also still emphatically airy and light. A pretty detail runs through the collection on shoes, dresses and handbags: marabou feathers.
If you also love bright colours in autumn, you should take a look at Mohrmann. The typically colourful BoHo style runs through the store and you can take a stroll through the entire colour palette: There are knitted jumpers and cardigans as well as ponchos in all colours, casual dresses with floral prints and graphic patterns, scarves, hats, relaxed trousers and sophisticated blouses – everything with that special something …
Shoes for every occasion
Last but not least: while we needed almost nothing but toe sandals all summer, the choice of shoes becomes more sophisticated and varied in autumn. Peter Kaiser has beautiful models in the shop for every occasion – for the office as well as for a walk or a glamorous evening at the theatre, in the bar or at social parties. The colours: Forest and Bordeaux, Black and Cream – and of course glitter.
Shop and enjoy – with us
Grab your partner, take a little time, drop by and take a relaxed stroll through our fashion shops. Stop off for a cappuccino or a bite to eat in one of our bars, cafés and restaurants … and enjoy quality time. And who knows, maybe you'll come home with a new favourite piece or two, be happy about the fashionable bright spots in the coming autumn months, and at the same time think back to that beautiful day at FÜNF HÖFE. No online shopping can replace something like this.
We and the teams of our shops and restaurants are looking forward to seeing you!