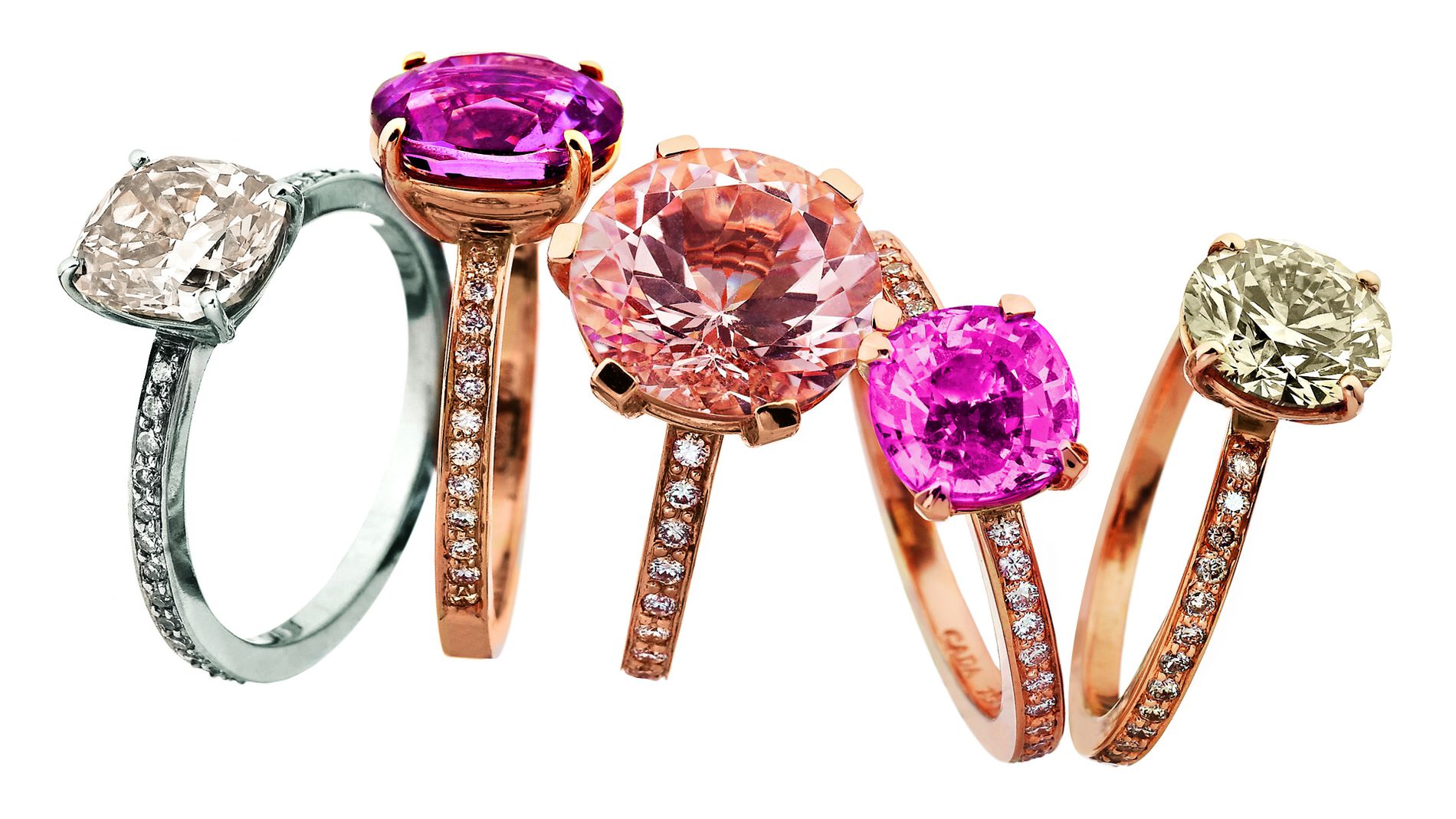 "Do you CADA?" That's the question that the artist couple Annette and Herbert Kopp ask their customers with their elaborately designed rings, earrings, pendants, necklaces as well as bracelets and bangles. At CADA Jewellery Munich at CityQuartier FÜNF HÖFE, the answer is: Yes, of course, very much so!
Finesse for every style
And fans of CADA Jewellery Munich know that the claim "CADA loves you" is no empty phrase. They are loyal and appreciate the good, reliable service and the high quality and craftsmanship that goes into every single piece of CADA jewellery. At CADA Jewellery Munich, you will find what you are looking for – the perfect individual icing on the cake of every look and outfit.
From Munich to the world
Annette Kopp learned silversmithing, art and fashion lover Herbert Kopp studied painting. In 1986 they founded their label CADA in Munich, which has found a home at CADA Jewellery Munich at CityQuartier FÜNF HÖFE. Through Herbert Kopp's designs, CADA quickly developed into an aesthetic meeting place for fashionable women and creative people.
Creativity + Art + Design + Anarchy = CADA Jewellery Munich
CADA stands for Creativity, Art, Design and Anarchy – and thus for elegant, sparkling jewellery that expresses both casual luxury and varied design – casual and wearable. In Paris, London or Los Angeles … the whole world knows this brand. CADA Jewellery Munich is setting surprising accents in the classic segment of "Fine Jewellery", be it with elements from pop and everyday culture or through the consistent rejuvenation and further development of classic shapes and designs. The XXL rings and bangles reflected the zeitgeist of the 80s and 90s just as much as the masterpieces from the "Love Collection" do today.
Where shopping is fun
CADA Jewellery Munich sees itself as the home of the brand. Here, CADA jewellery is designed, developed and manufactured with a lot of passion and attention to every detail in their in-house workshop – very close to the customer and the pulsating activity in the CityQuartier FÜNF HÖFE. The result can be admired at CADA Jewellery Munich – and in its regularly changing, artistically decorated shop windows.
And if, despite everything, your heart doesn't beat faster here, you're sure to find what you're looking for in the FÜNF HÖFE at the jewellery stores of Geträumte Taten, Niessing or Sévigné.
FÜNF HÖFE
Maffeistrasse 8
80333 München
Jewellery
Ground floor
Mon-Fri 10:00 am - 07:00 pm
Sat 10:00 am - 06:00 pm

Map
Map view:
2D

3D