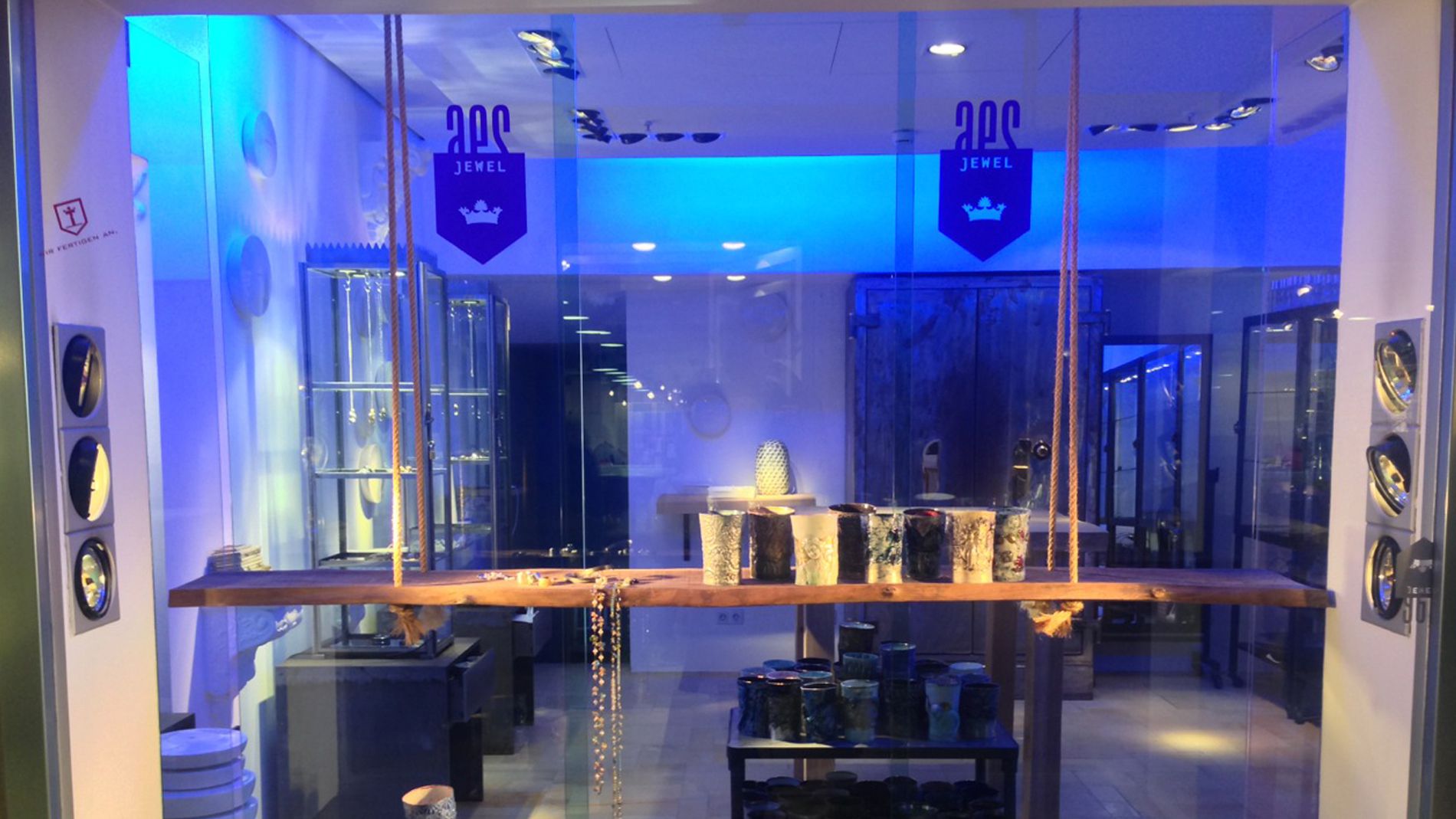 Andreas Estevan Schreyer: Geträumte Taten
With his jewellery label "Geträumte Taten" (Dreamed Deeds), Andreas Estevan Schreyer has been combining old craftsmanship and modern design since 1989. So the small, creative store fits perfectly into the CityQuartier FÜNF HÖFE.
The creative mind behind the multi-faceted masterpieces made of gold, precious stones and diamonds is jeweller Andreas Estevan Schreyer. Born in Munich, he is an avowed dreamer – and from this he draws the energy for his designs. Andreas Estevan Schreyer's jewellery designs are inspired by the music of Richard Wagner, Thomas Mann's "Zauberberg", the visions of the American avant-garde artist Matthew Barney – and: Lake Starnberg. But also of the Serengeti Desert or the sea. Because both stand for vastness.
The magical attraction of Dreamt Deeds
Many of Schreyer's jewellery pieces have verses, sayings or wisdoms carved or engraved by hand – inspiring, restrained and imaginative. His motto "Jewels of Now and Tomorrow" is in every creation. His designs have no beginning and no end, no front and no back, they are fluid and merge with the wearer. Andreas Estevan Schreyer's label "Geträumte Taten" is thus a concept that is as unusual as it is successful.
Geträumte Taten is more than jewellery
It is hard NOT to love the jewellery by "Geträumte Taten": Philipp Lahm, Thomas Gottschalk and Michael Ballack are just the tips of the exquisite clientele of Andreas Estevan Schreyer's small "Geträumte Taten" empire. The versatile designer creates a universe of jewellery and jewels by hand, made-to-measure or ready-to-wear. Trinkets, changing specialities and accessories round off the range: porcelain and ceramics, books, exclusive greeting cards, albums, watermarked paper and clocks.
The home of Andreas Estevan Schreyer: Geträumte Taten
There is hardly a better location for Andreas Estevan Schreyer's "Geträumte Taten" that have become reality than the CityQuartier FÜNF HÖFE. Centrally located in Munich's city centre, in the Prannerpassage, which with its hundreds of sparkling glass sequins creates an ambience that is as modern as it is enchanting. The shop is small, tidy, purist. But also special and idiosyncratic. The jewellery is always presented in a surprisingly different way. The interior is elegantly decorated in silver-grey, the discreet showcases give the jewellery the perfect space to sparkle. Customers from all over the world come here for inspiration and advice. Perhaps you will come and visit it too one of these days?
You can find more high-quality real jewellery at FÜNF HÖFE at CADA , Niessing and Sévigne.
FÜNF HÖFE
Kardinal Faulhaber Strasse 11
80333 München
Jewellery
Ground floor
Mon-Sat 11:00 am - 06:00 pm


Map
Map view:
2D

3D